Face from a Composite Statue, probably Queen Tiye
New Kingdom, Amarna Period
On view at The Met Fifth Avenue in Gallery 121
This quartzite head once belonged to a composite statue made of several different materials. Based on the color of the stone (red being the conventional color for men), the owner was originally identified as Akhenaten. However, the subject seems to have worn the standard tripartite wig, which frames the face with two thick hanks of hair while a third section hangs down the back. This wig and the very close similarity of the face to known images of Akhenaten's mother, Queen Tiye, make it virtually certain that she is represented here.

The sensitive modeling of the face is typical of the workshop of the sculptor Thutmose at site of Amarna. The existence of gypsum plaster casts excavated in Thutmose's studio suggests that this may have been part of a group statue depicting Akhenaten with his parents, Tiye, and Amenhotep III.
#3435. Face from a Composite Statue, probably Queen Tiye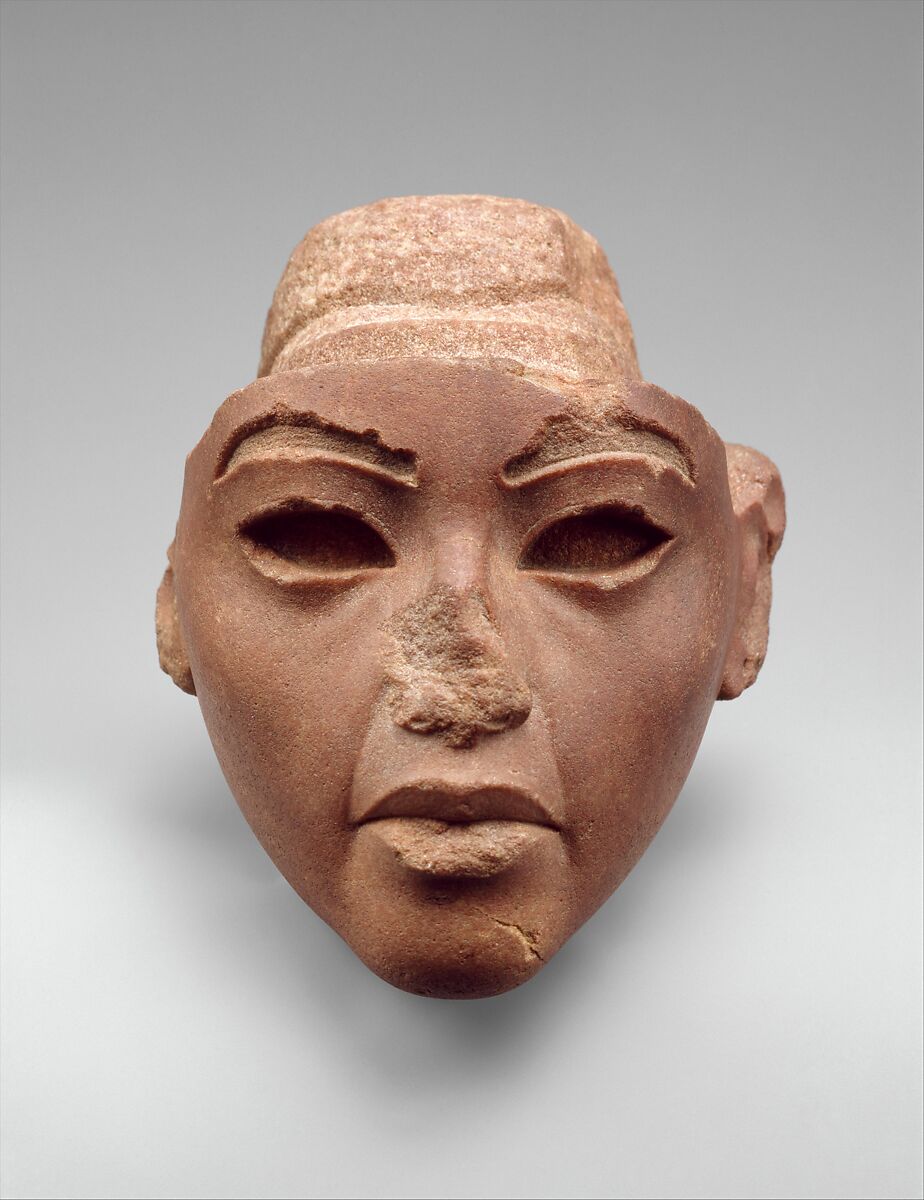 This artwork is meant to be viewed from right to left. Scroll left to view more.