Head of a princess from a group statue
New Kingdom, Amarna Period
On view at The Met Fifth Avenue in Gallery 121
In Amarna art the daughters of Akhenaten and Nefertiti express the tenets of the new religion. Gathered playfully near their parents, they suggest creative force, emphasize the sacred grouping that is the royal family, and enact the intimacy that was a subject for the newly expressive art.

This princess had the traditional child's sidelock on the right, but behind her small face her skull is an exaggerated extension that is perhaps the most recognizable characteristic of the Amarna family. The words "king's daughter" on the back pillar are superfluous. The architecture of the cranium and face are expressed in a minutely detailed way that is almost unsettlingly vulnerable. A slight turn of the head and the rise of the stone just at the break on the left side of her face are indicators of an original group sculpture. Most probably the group included another princess who may have walked slightly in advance while this child trailed behind as children do.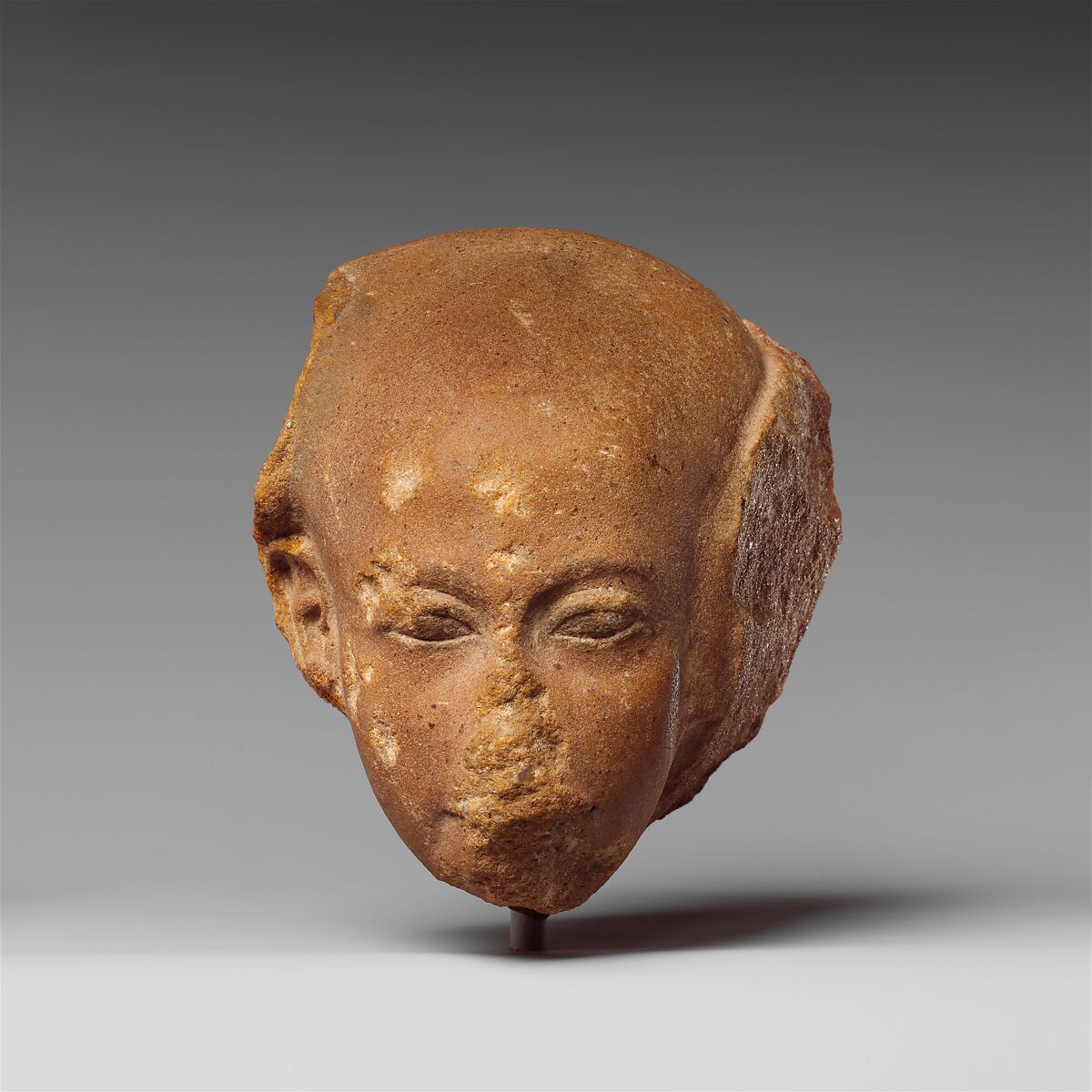 This artwork is meant to be viewed from right to left. Scroll left to view more.