Head of a goddess
New Kingdom, Ramesside
On view at The Met Fifth Avenue in Gallery 124
This head once belonged to the statue of an unidentified female deity. The gender is suggested by the lack of a beard, and the simple hairstyle points to the divine status of the subject: mortal women wore elaborately curled wigs at the time this piece was carved. The complete statue represented the goddess seated or standing, either alone or as part of a group of two or more deities and possibly the king.

The sculpture was carved from quartzite, a material in which, through the ages, Egyptian artists created their most sensitive portrayals of humans and gods. The Museum owns several masterpieces in this stone, most notably heads of Senwosret III (26.7.1394), Amenhotep III (56.138) and his principal wife, Queen Tiye (11.150.26). This head joins the group with the distinction of being impeccably preserved, as even the delicately aquiline nose is complete. Stylistically, the piece represnts the later—Ramesside—stage of post-Amarna art at its very best. While a somewhat melancholy sweetness characterizes earlier post-Amarna heads, such as, for instance, those of Tutankhamen (50.6), this sculpture expresses benign serenity, communicating the ancient Egyptian belief that the gods are supremely aloof from mortal concerns.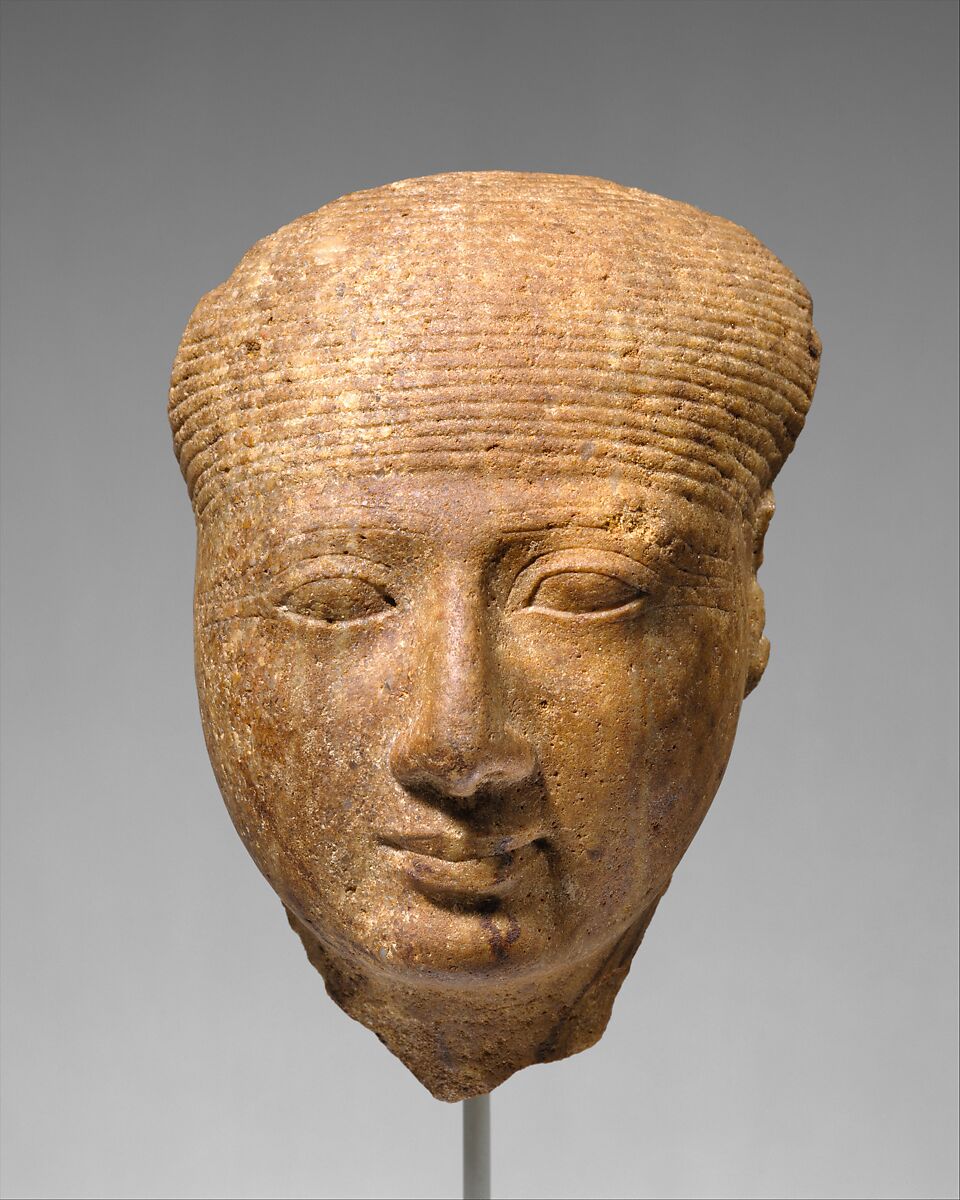 This artwork is meant to be viewed from right to left. Scroll left to view more.