Apotropaic Wand
Middle Kingdom
On view at The Met Fifth Avenue in Gallery 111
Wands such as this were a common feature in burials of the late Middle Kingdom. They were usually carved out of hippopotamus ivory and still retain the shape of a hippopotamus tusk-line canine. These teeth are a hippo's most powerful weapon and make the animal most dangerous.

The apotropaic wand here shows signs of wear on one tip, suggesting that it was used over a period of time before being placed in the tomb. The wand is decorated on one side with the figures of protective deities that carry knives to ward off evil forces.

Some wands, like this one, and 15.3.197 are inscribed on the front with the words "protection of day" and "protection of night." Another wand in the collection (08.200.19) has a longer inscription on the back, indicating that it was used to protect a child. Although their exact use is unknown, these wands seem to have provided protection during birth and early in life. They were also placed in tombs to offer protection of the deceased at his or her rebirth.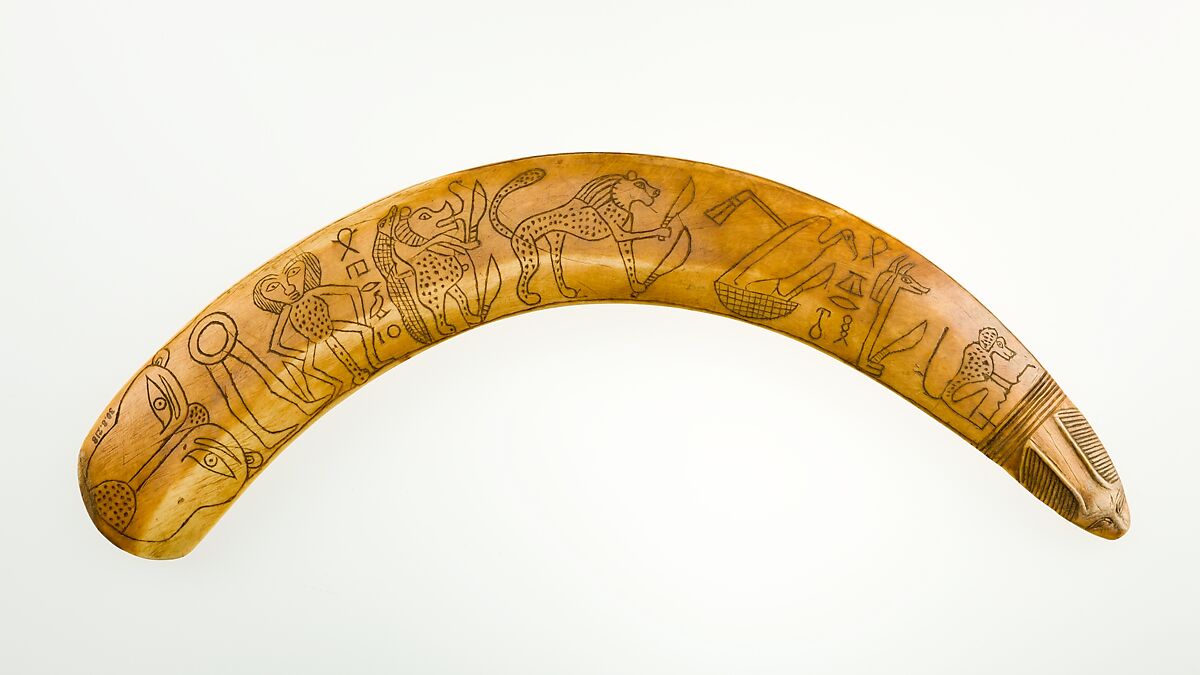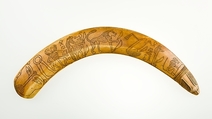 This artwork is meant to be viewed from right to left. Scroll left to view more.