Block Statue of the God's Father Pameniuwedja, son of Nesmin and Nestefnut
Late Period–Ptolemaic Period
On view at The Met Fifth Avenue in Gallery 130
Elegantly compact, this block statue depicts the priest Pameniuwedja seated with his feet together, his bent legs drawn up to his chest, and his arms folded on top of his knees. These elements are fused into a solid trapezoidal mass, with only the hands carved in low relief on the top. These are joined by common cuff, the left open and flat and the right clutching a lettuce, symbol of rebirth. The head emerges from the body, with the face fully carved but the bag wig barely detached from the back pillar.

There are four framed vertical columns facing right on front panel; on the tops of the feet are portions of the Saite offering formula; another offering formula beginning at the proper left front runs continuously around the shallow base. The back pillar is insribed with genealogical data set out in two vertical columns facing right. (See Translations below.)

For more on this statue, see the Curatorial Interpretation below.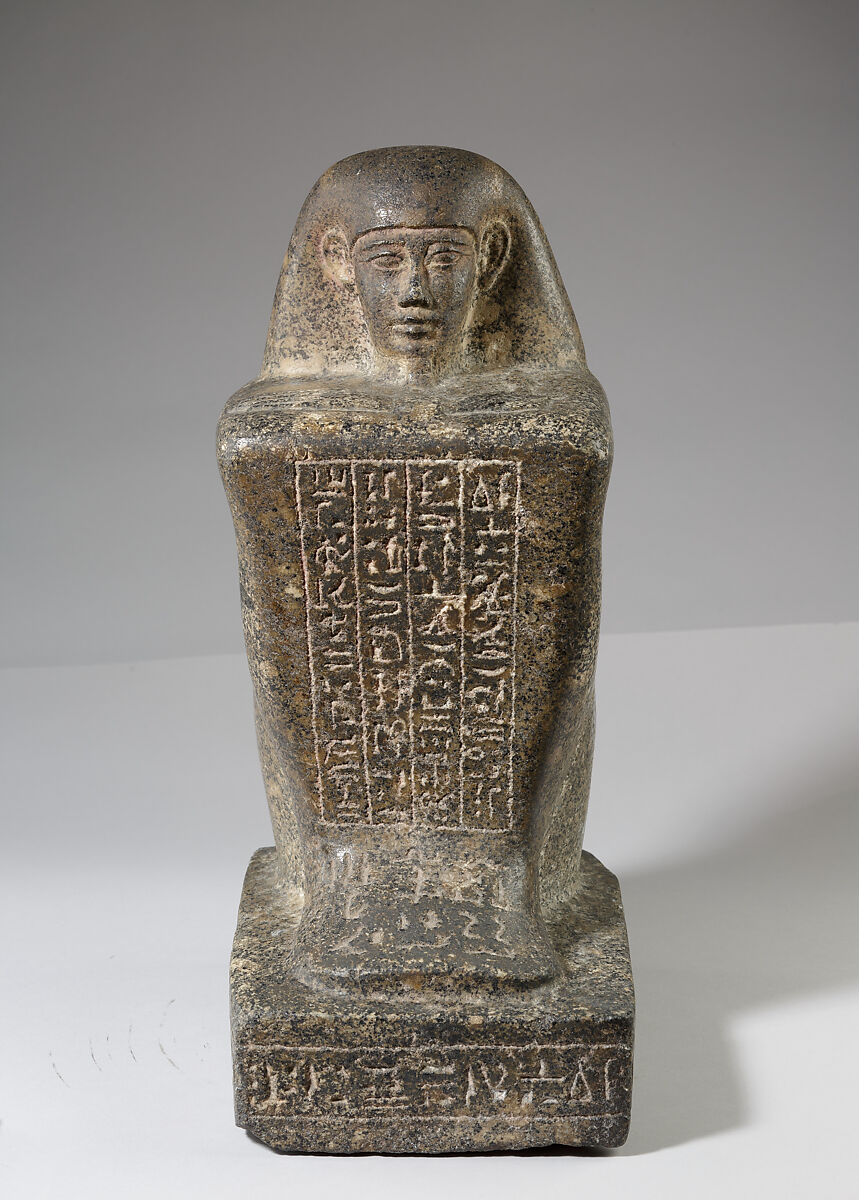 This artwork is meant to be viewed from right to left. Scroll left to view more.