Paneling from the parlor of Marmion, King George County, Virginia
On view at The Met Fifth Avenue in Gallery 720
Marmion, a plantation house located in the northern part of Virginia's Tidewater region, was built in the 1750s by members of the Fitzhugh family. The large, two-story house is similar in both size and plan to many plantation houses scattered throughout the region. It is distinguished, however, by the exquisite decoration of its principal parlor.
With a corner fireplace and two corner cupboards, this fully paneled room has seven sides. Drawn from Palladian sources, fluted Ionic pilasters surmounted by a full entablature frame the room's doors, windows, fireplace, and panels, the latter of which are adorned with wall paintings dating from ca. 1770—80.
These paintings reflect adaptation to changing styles, and feature romantic, imaginary landscapes as well as Rococo and Neoclassical motifs, such as urns and cornucopias filled with flowers. The remaining wall surfaces have been faux-painted to resemble marble. The panels form what is probably the finest painted room produced in the Virginia colony.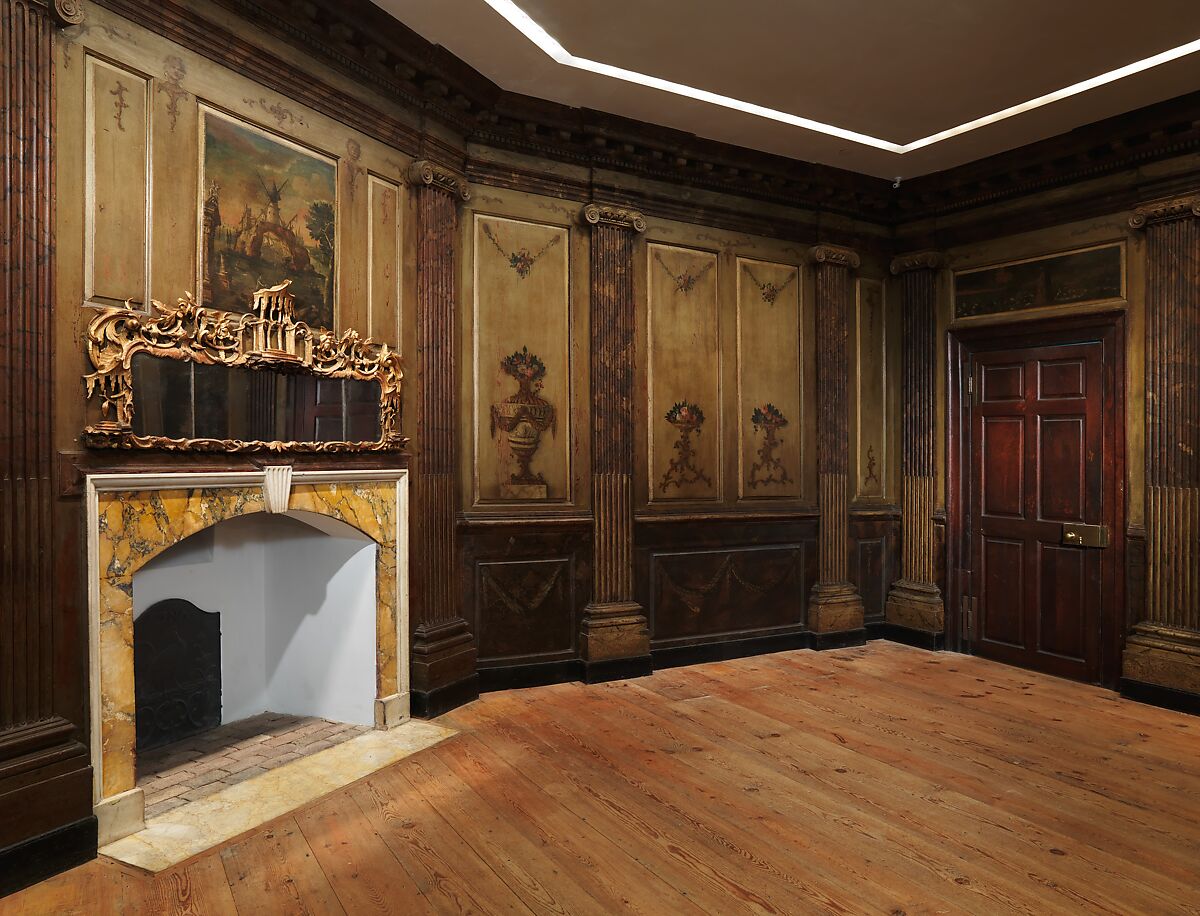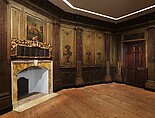 This artwork is meant to be viewed from right to left. Scroll left to view more.