Funerary Figure of Duamutef
Late Period–Ptolemaic Period
On view at The Met Fifth Avenue in Gallery 133
This jackal-headed figure represents the god Duamutef, who protected the stomach. He is one of the four so-called sons of Horus that are often depicted as mummies, each with a different head (for the other three statuettes belonging to the same set, see 12.182.37b-d). The sons of Horus were deities who protected the internal organs and are probably best known from their representations on the lids of the canopic jars that contained mummified viscera. They were also thought to assist in the process of mummification and to provide nourishment, possibly because they were associated with the internal organs. Thus they had a general protective function for the deceased.

In this particular statuette, note the jackal-headed god's fur peeking out from underneath his long human wig.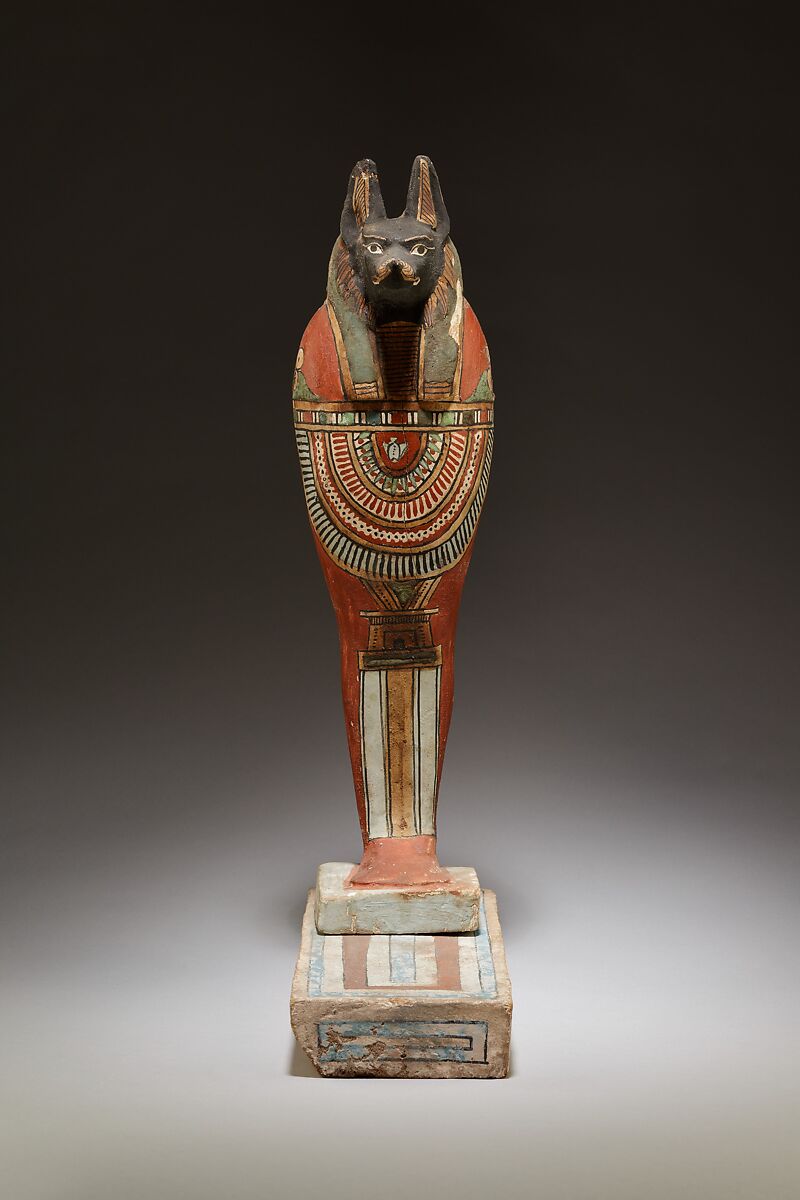 This artwork is meant to be viewed from right to left. Scroll left to view more.