Figure of Ptah-Sokar-Osiris
Late Period, Saite
On view at The Met Fifth Avenue in Gallery 130
This mummiform figure represents the funerary deity Ptah-Sokar-Osiris. On his head are two ostrich plumes flanking a sun disk, and two ram's horns. The inscription down the center of the body tells us the figure was made for a priest of Osiris whose name is unfortunately effaced. The inscription continues on the back, where the name of the owner's father, a High Priest of Horus of Edfu named Padia-abehdet, is preserved.

The pedestal on which the figure stands is partially hollow, and contains a linen-wrapped object that might be a roll of papyrus inscribed with spells to assist the owner in his afterlife, or alternatively a mummified animal. On the lid that covers the opening into the base is the protective deity Sopdu in the form of a mummified hawk.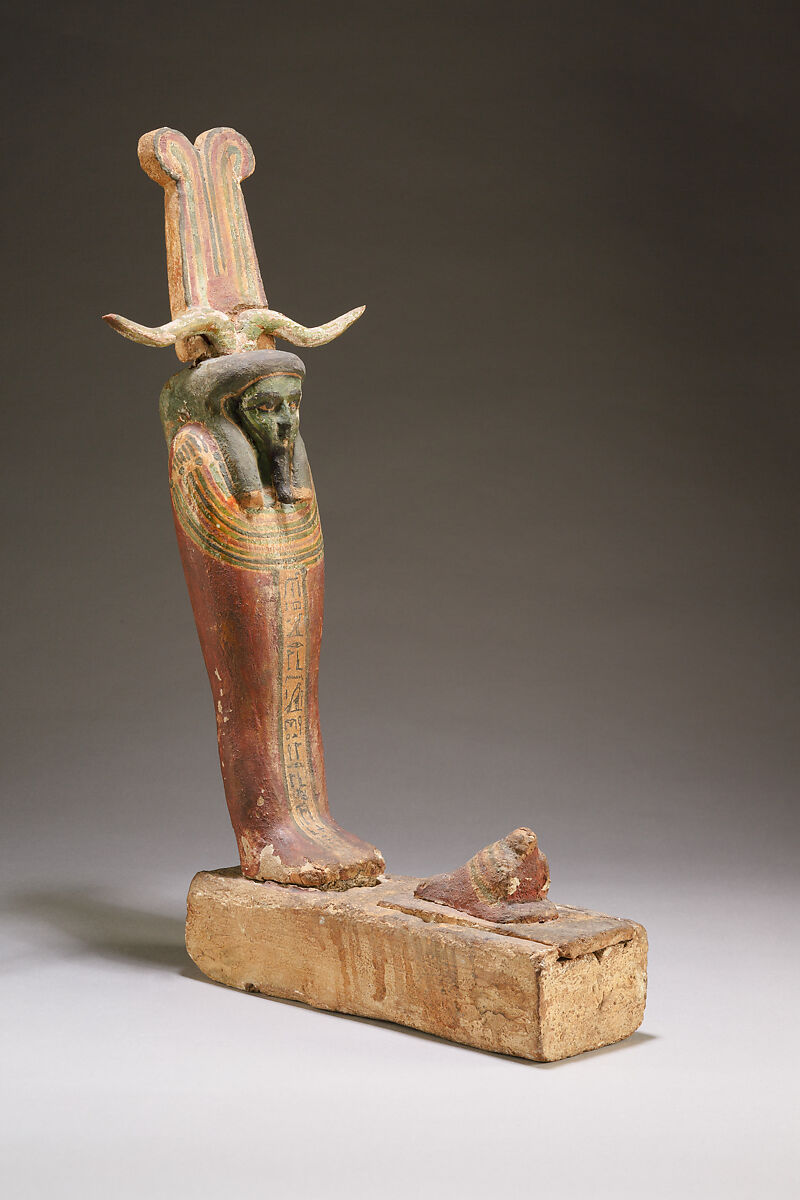 This artwork is meant to be viewed from right to left. Scroll left to view more.