Harnefer son of Paheb (Phibis) and Takerheb (Kalibis)
Ptolemaic Period
On view at The Met Fifth Avenue in Gallery 134
This fine head exemplifies a type that emerges strongly in the fourth century and later, termed an 'egghead' for obvious reasons. In this type the large bare skull combines with small sweet facial features to create an almost infant-like appearance; it has been suggested this is perhaps an allusion to rebirth and renewal.



The head joins a striding statue that is in the Musée Cantonnal des Beaux-Arts, Lausanne, Switzerland. The wide inscribed back plinth of the statue reveals that Harnefer was a priest of Khonsu the Child, a god who had a temple within the precinct of his mother Mut at Karnak where this statue would have been set up.



Harnefer was a member of the so-called Nesmin family, a prominent priestly family at Thebes in the early Ptolemaic Period. Hungarian archaeologists have recognized the family burial place in the in the reused Ramesside Theban Tomb 32, opening up many possibilities for better understanding of this family and the burial practices of this era.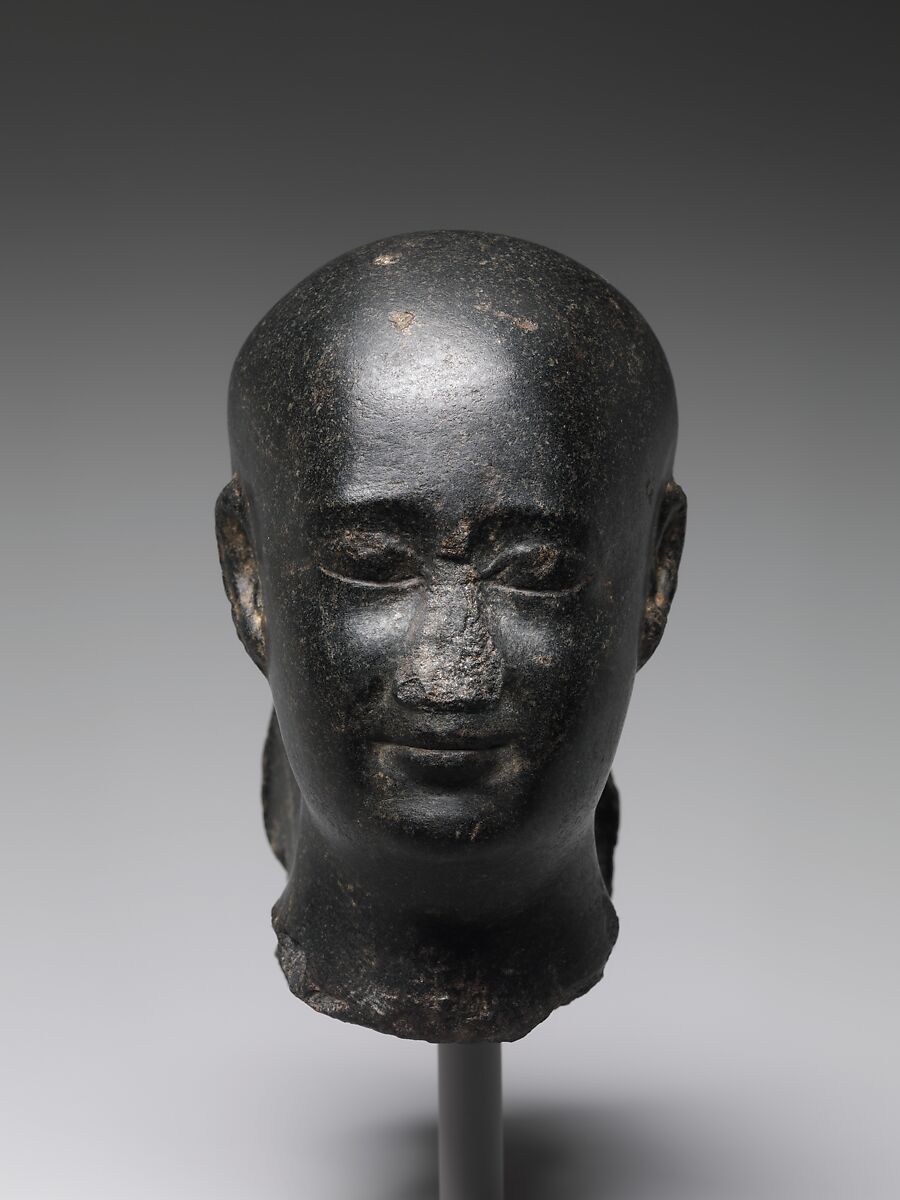 This artwork is meant to be viewed from right to left. Scroll left to view more.