Statue of the Priest Harnefer, son of Nesmin and of Nehemesrattawy
Ptolemaic Period
On view at The Met Fifth Avenue in Gallery 134
Harnefer was a Divine Father and Prophet of Amun in Karnak, the great temple complex of the Egyptian god Amun, where his statue stood. His assured, striding, bare-chested figure evokes Egypt's long traditions. But here it is combined with sweet features and a smooth egg-shaped head like a newborn's. This last is a style that probably signals the wish for rebirth into the afterlife.

The simple figure is surrounded by a supportive framework of hieroglyphic texts. A prayer to share in the offerings given to the god Amun appears on the base before his right foot. On his back pillar is a formula having to do with the enlivening of his statue. And behind his advanced left leg is a text that states that his eldest son Ahmose erected the statue so that Harnefer's name might live. Above and to the side the names of two other sons, Nesmin and Haremhat, have been added with their birth order. In the course of the inscriptions we also learn that his father was Nesmin (senior) and his mother Nehemesrattawy, and that Ahmose's mother - presumably Harnefer's wife - was Qedj[...], a singer of Amun.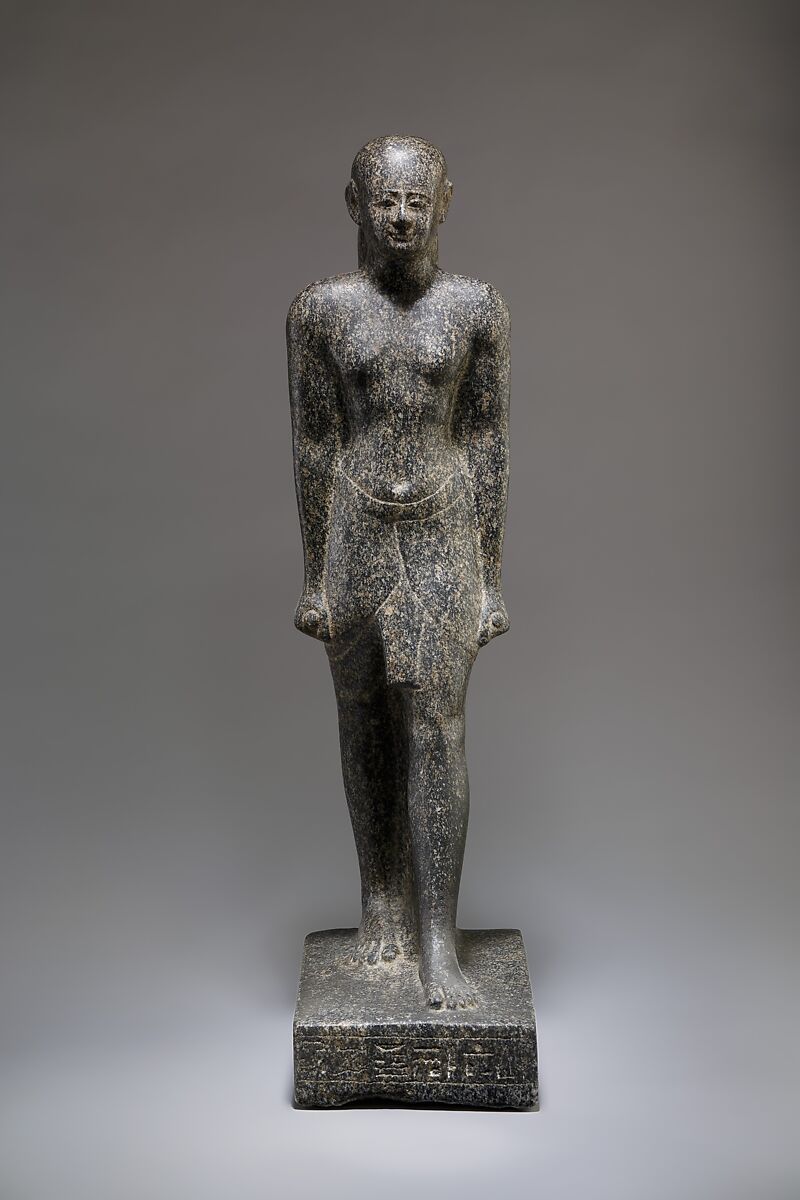 This artwork is meant to be viewed from right to left. Scroll left to view more.