The God's Father, Prophet of Amun in Karnak, Ankhpakhered, son of Nesmin and Tadisetdiankh
Late Period–Ptolemaic Period
Not on view
Ankhpakhered was a member of the priesthood at Karnak, the great temple complex of the Egyptian god Amun, where his statue stood. His assured, striding, bare-chested figure evokes Egypt's long traditions. But here it is touchingly combined with sweet features and a smooth egg-shaped head like a newborn's. This last is a style that probably signals the wish for rebirth into the afterlife.


The simple figure is surrounded by an elaborate, supportive framework of hieroglyphic texts. A prayer to share in the offerings given to the god Amun appears on the base before his right foot. Behind his left leg is an address to passersby asking that they pray for him as they will wish one day that others would pray for them. And alongside on the base he exalts the temple where he is near the god, his statues endure, and he can anticipate transmission of his position 'from son to son without end'. The last wish was not an idle one: other members of his family were well-ensconced in the Karnak priestly ranks, his father was a priest before him, his brother and his own son were priests, while his mother was a sistrum-player and his wife was a temple singer. On his back pillar is a formula having to do with the enlivening of his statue.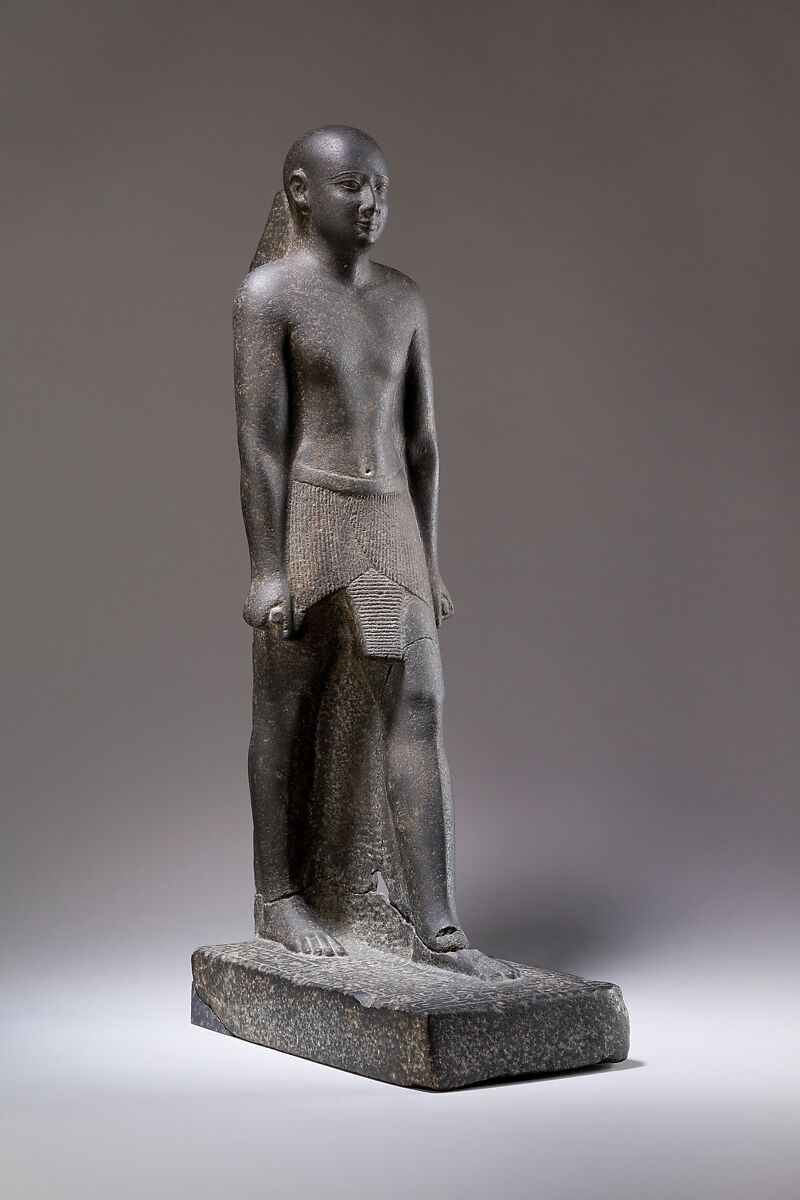 This artwork is meant to be viewed from right to left. Scroll left to view more.