Game Box for Playing Senet and Twenty Squares
Second Intermediate Period–Early New Kingdom
On view at The Met Fifth Avenue in Gallery 118
The upper and lower surfaces of this box are each configured for a different board game. The side visible in this photograph has twenty squares for a game that was introduced into Egypt from the Ancient Near East. The other side has thirty squares for the Egyptian game known as Senet. These were both games in which two players raced each other for position, using knucklebones or throw sticks as dice to determine each play. For this game box, eight of the original gaming pieces and two bones are preserved. The pieces would have been stored in a drawer that could be closed with an ivory bolt.

Only the ivory sections of the box, the ivory bolt, and the copper alloy bands used to hold the bolt in place were preserved when the box was discovered. It has been restored using modern wood.

Two other game boxes may be seen in galleries 117 and 118. A facsimile of a scene in the tomb of Nefertari in the Valley of the Queens depicts the queen playing senet in the afterlife.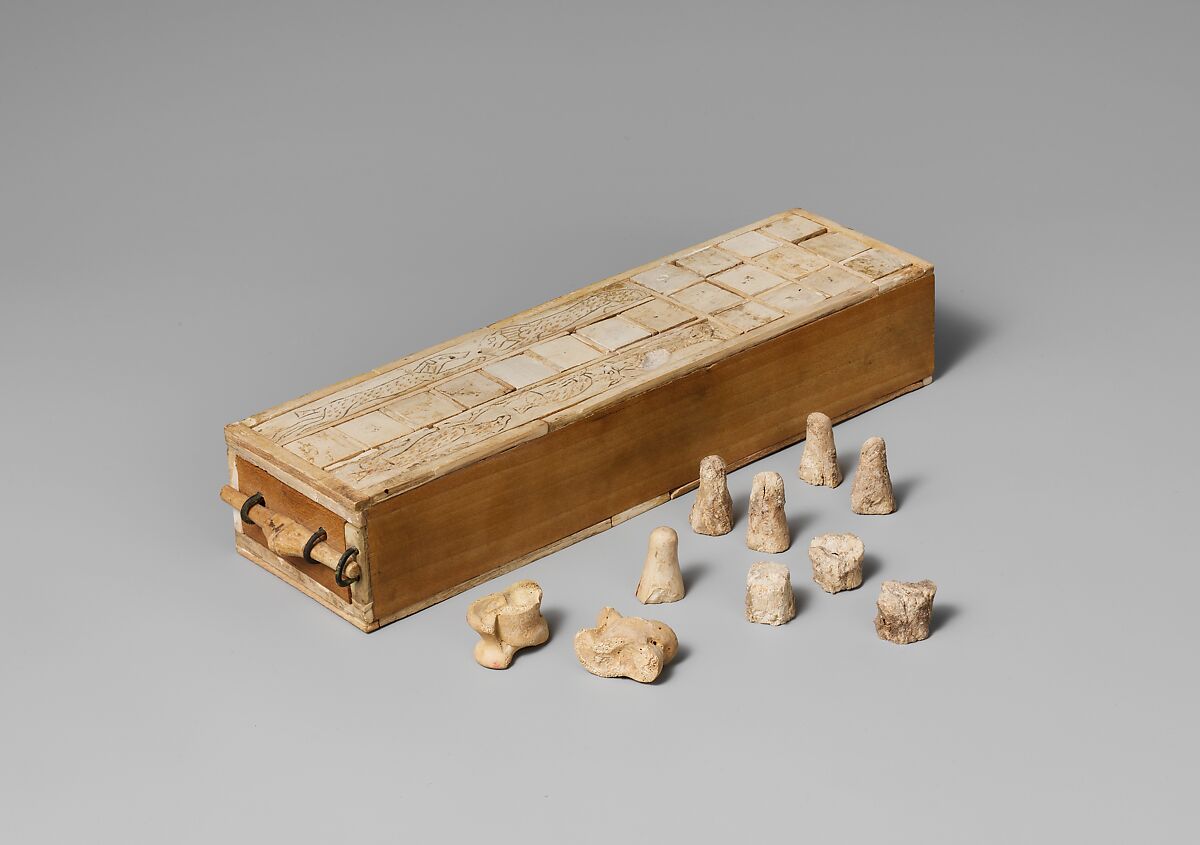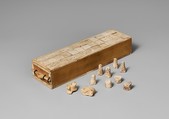 This artwork is meant to be viewed from right to left. Scroll left to view more.