Ornamented Plaques
Eastern Central Asia or northern China
Not on view
This set of decorative plaques includes four nearly identical square pieces and one narrower rectangular form. On each of the plaques, beaded borders enclose finely granulated ground on which thin gold strips and turquoise inlays form a floral design. A braid made of gold threads extends between the borders and the design, composed on connected trefoils extending into the corners with a circle at the center.

Technically and stylistically, these plaques are typical of ornaments found at seventh- and eighth-century sites in eastern Central Asia and in the northwestern Chinese province of Qinghai. Chinese sources indicate that metalworking flourished in this region under Tibetan dominion during the seventh and eighth centuries. The use of the trefoil motif and granulation provides evidence of active cultural and trade contact between West Asia and China.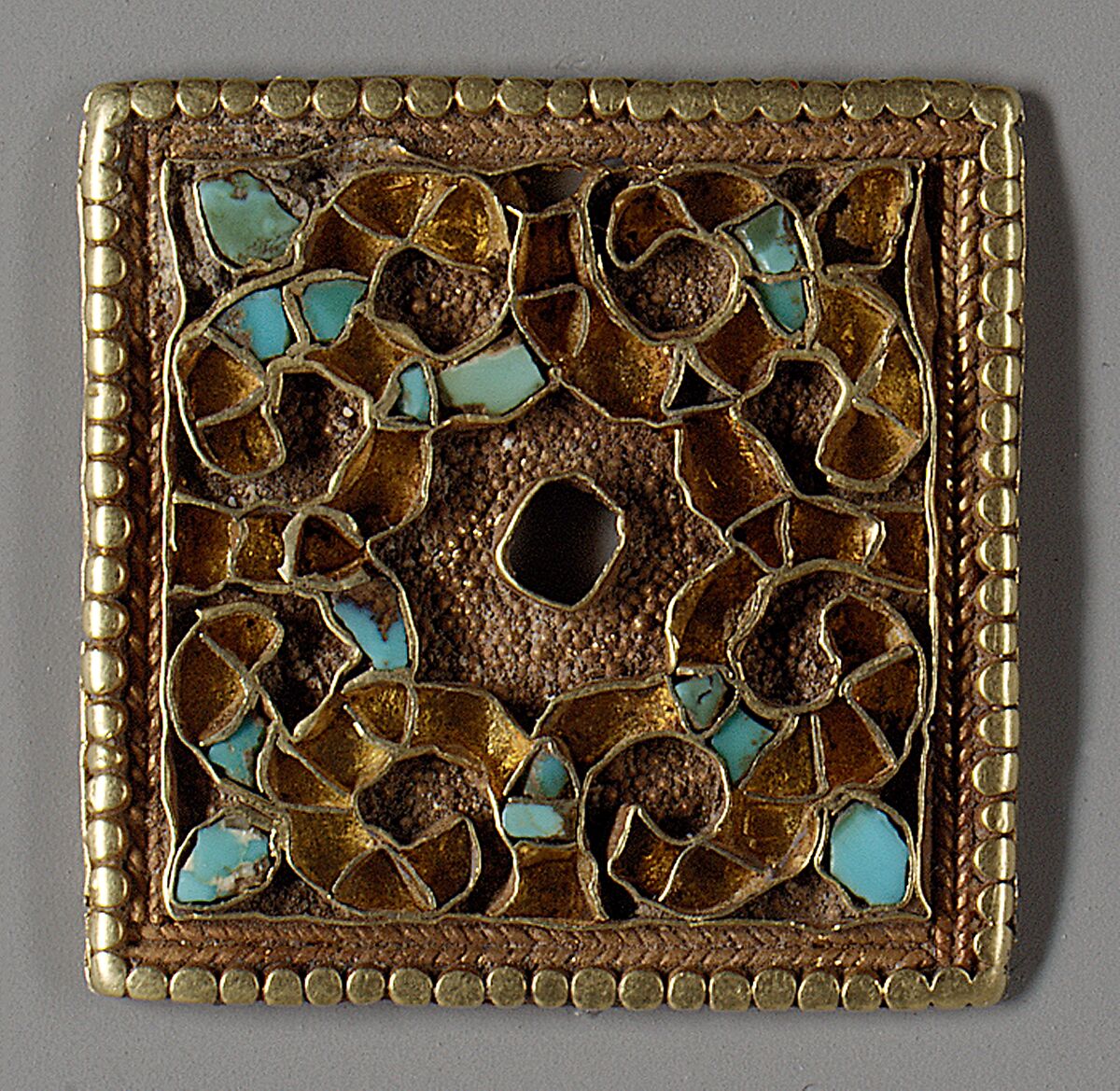 This artwork is meant to be viewed from right to left. Scroll left to view more.