Scarab Inscribed Hatshepsut United with Amun
New Kingdom
On view at The Met Fifth Avenue in Gallery 116
During the 1926-1927 excavation season, the Museum's Egyptian Expedition uncovered three foundation deposits along the eastern enclosure wall of Hatshepsut's funerary temple at Deir el-Bahri in Western Thebes. Among the contents were 299 scarabs and stamp-seals. Sixty-five of these are now in the Egyptian Museum, Cairo, and the rest were acquired by the Museum in the division of finds.

Among the inscriptions on the bases of these scarabs and seals are examples of every title Hatshepsut held, from the time she was "king's daughter" during the reign of her father, Thutmose I; through the time she was queen of her half-brother, Thutmose II; and during her co-reign with her nephew/step-son, Thutmose III.

Thirteen of the scarabs (27.3.199 to 27.3.212) are inscribed with various writings of the extended form of Hatshepsuts personal name, Hatshepsut-united-with-Amun, which sometimes appears, enclosed in a cartouche, as the last element of her titulary as king. By adopting this name, Hatshepsut links herself to the powerful god Amun of Thebes, whom she claimed as her father.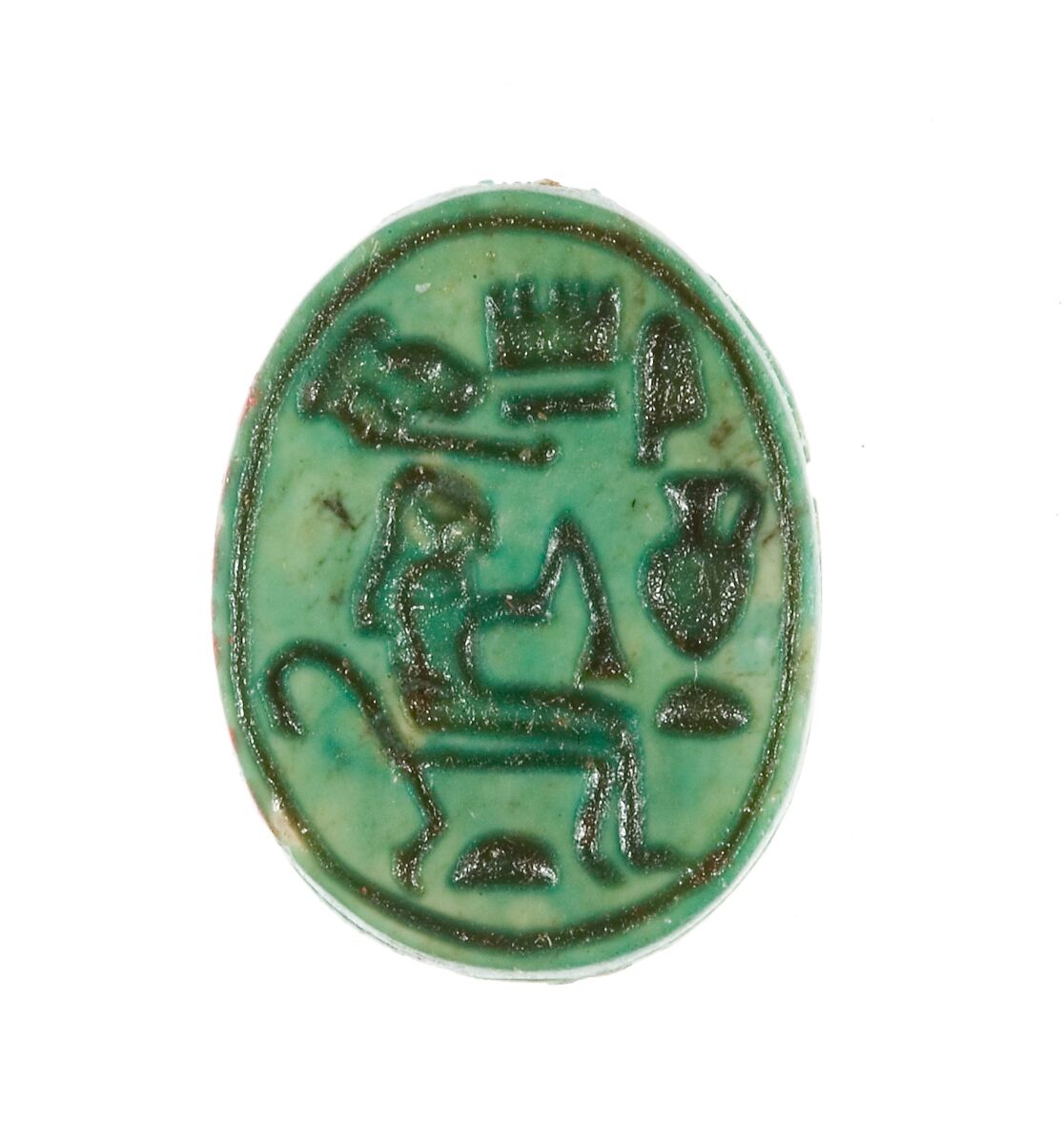 This artwork is meant to be viewed from right to left. Scroll left to view more.