Box for animal mummy surmounted by a cat, inscribed
Late Period–Ptolemaic Period
On view at The Met Fifth Avenue in Gallery 134
Bastet was a powerful goddess of Lower Egypt, one who was protective and could bring about great prosperity. In zoomorphic form, she was represented as a cat and cats were considered sacred to her. Usually Bastet in cat form is seated upright, like 10.130.1332; this cat is recumbant, a less common but still well attested position. Despite the reclining position, the cat is attentive, as if guarding the length of the receptacle beneath it. It does not wear jewelry or amulets like some seated cats, but it displays a wonderful level of detail, with incised markings on the whole body giving texture and depth to its fur, and inlay giving vitality to its eyes. Banded marks on the tail imitate the ringed tail of a cat. A small square patch of bronze on the rear is an ancient repair of a minor casting flaw.

The cat rests on a hollow rectangular box, which would have originally held an animal mummy. The box is open at the back, where the mummy was inserted. An inscription on the front of the box gives the name of the donor. Such mummy boxes were deposited in catacombs together with other offerings, such as linen-wrapped cat mummies, as at the extensive catacombs at Bubastis and Saqqara.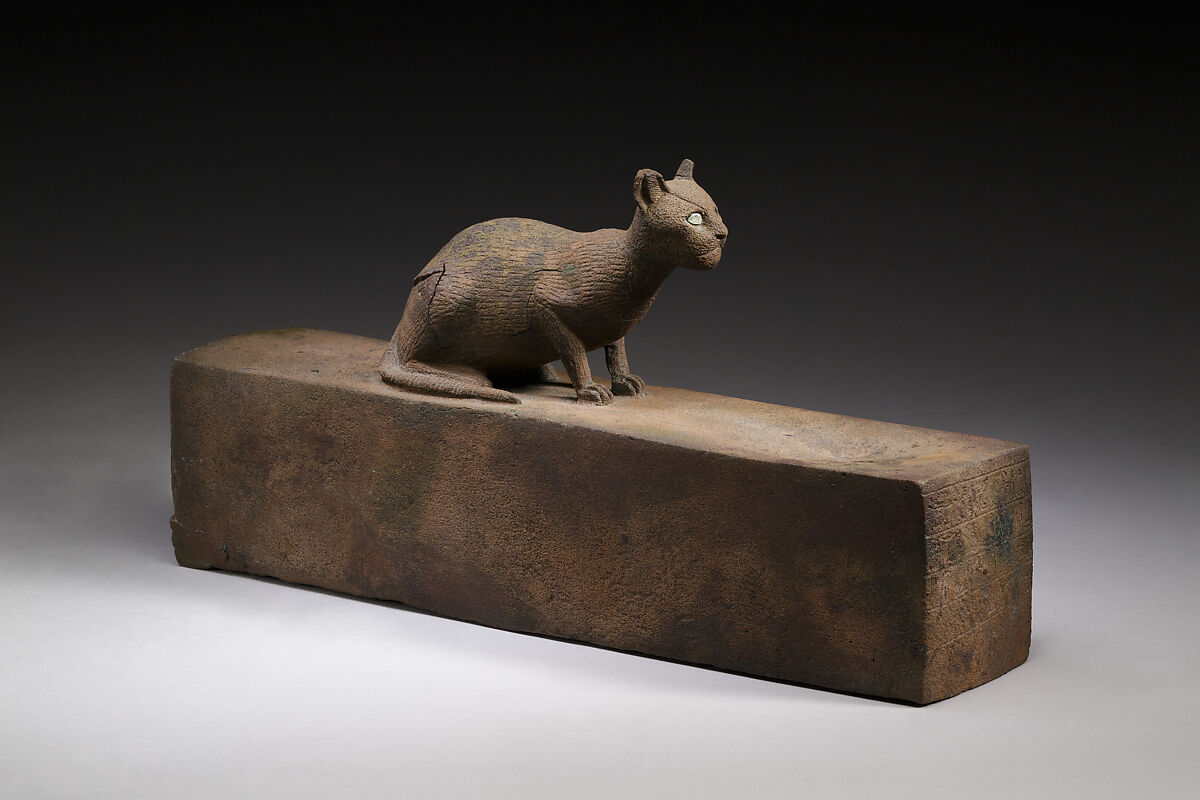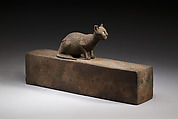 This artwork is meant to be viewed from right to left. Scroll left to view more.