Box for animal mummy
Late Period–Ptolemaic Period
Not on view
The shrew mouse was an animal sacred to the solar deity Horus of Letopolis, but was honored all over Egypt, particularly in the Delta. The mouse was considered to be the blind eye of Horus, which was miraculously healed, thereby symbolizing resurrection and rebirth. The shrew has a long narrow snout, rounded ears, and a thin body. It stands in a slightly crouched position on a long rectangular box. Struts extend from the back legs to the base, an unusual feature. In the lost wax casting process, which was used to make this piece, channels called gates and vents allow for the release of gases during casting and ease the flow of the bronze. These channels fill with bronze in the final step of casting and then are usually cut away by the artist afterward. It is likely that these struts are leftovers from the casting process.
The box opens at the back for the insertion of an animal mummy. The piece is heavy and the back is closed by a thin bronze plate, which suggests that an animal mummy may still be inside. These types of shrew boxes were offered together with other statuettes and animal mummies in temples and catacombs, not just to Horus of Letopolis, but more broadly in contexts related to solar cult. More detailed examples, such as this one, have solar symbols inscribed on the back that testify to the regenerative power of the sun, similar to those found on Apis bulls.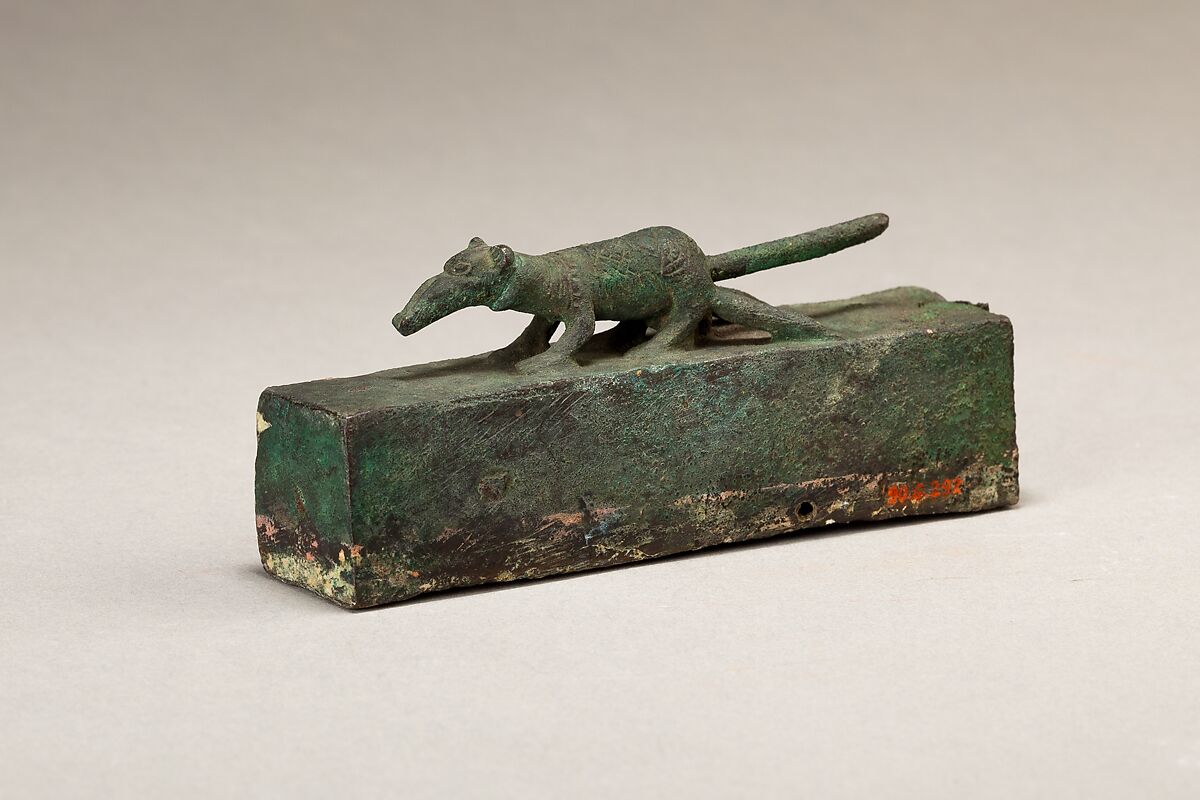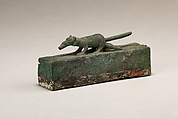 This artwork is meant to be viewed from right to left. Scroll left to view more.