Women in a Palace
Not on view
In China, images of a romanticized world, where elegant women spend their time dancing and playing music, often have historical overtones. Many such scenes are thought to allude to the richness of court life during the Han dynasty (206 B.C.–A.D. 220), an endless source for the antiquarian interests of the seventeenth century. Some also illustrate the tragic story of the beautiful Wang Zhaojun, who was sent by Emperor Yuan (reigned 75–33 B.C.) to marry a Xiongnu chieftain in an attempt to pacify these powerful barbarians. Although this screen does not show the standard scene of a painter rendering her image, it is interesting to note that a single horse is depicted standing beneath a willow tree in the center. This animal may represent Wang's imminent departure from her safe, and luxurious, life at the court to the less sheltered world of the grasslands in the distant north.
#7406. Spring Morning at the Palace of the Han Emperors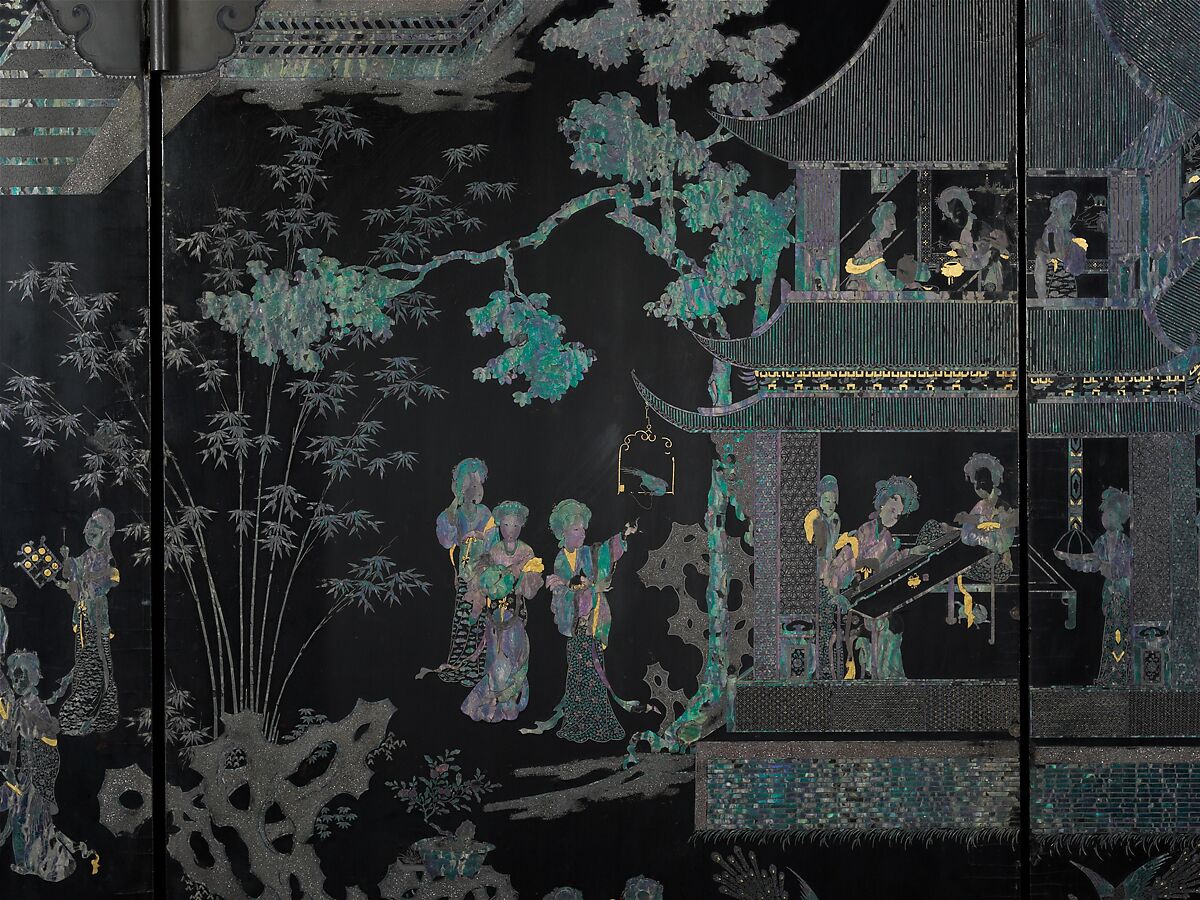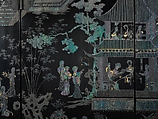 This artwork is meant to be viewed from right to left. Scroll left to view more.