Letter to Suwa Daishin, Officer of the Shogun
Musō Soseki Japanese

Not on view
The letter, composed in formal Chinese, is brushed in a brusque but crisp, elegant, and legible style appropriate for correspondence between men of high social status. The Rinzai Zen monk's handwritten seal (kaō) adds a touch of scribal flair to the perfunctory administrative message. Though it lacks any religious or literary content, the handwriting of an eminent Zen monk would have made the letter suitable for display in a tea ceremony alcove, and it was remounted in elegant silks. The textile motif of magpies and plum is auspicious since in Chinese the words sound like the phrase meaning "may you have happiness up to your eyebrows."

Musō Soseki, a high-ranking Rinzai Zen Buddhist monk, sent this letter, dated the eighteenth day of the third month (year unspecified), to Suwa Daishin, an official of the Ashikaga shogunate. The letter mentions that the shogunate had previously sent Soseki a letter regarding the management or ownership of a parcel of land in Awata (perhaps referring to Awata district, in present-day Kyoto, where Nanzenji is located). He requests the official to respond with alacrity to the order. It seems that Awata was part of the land allocated to Sūtoku'an Temple, so we can assume that Soseki was connected to the temple.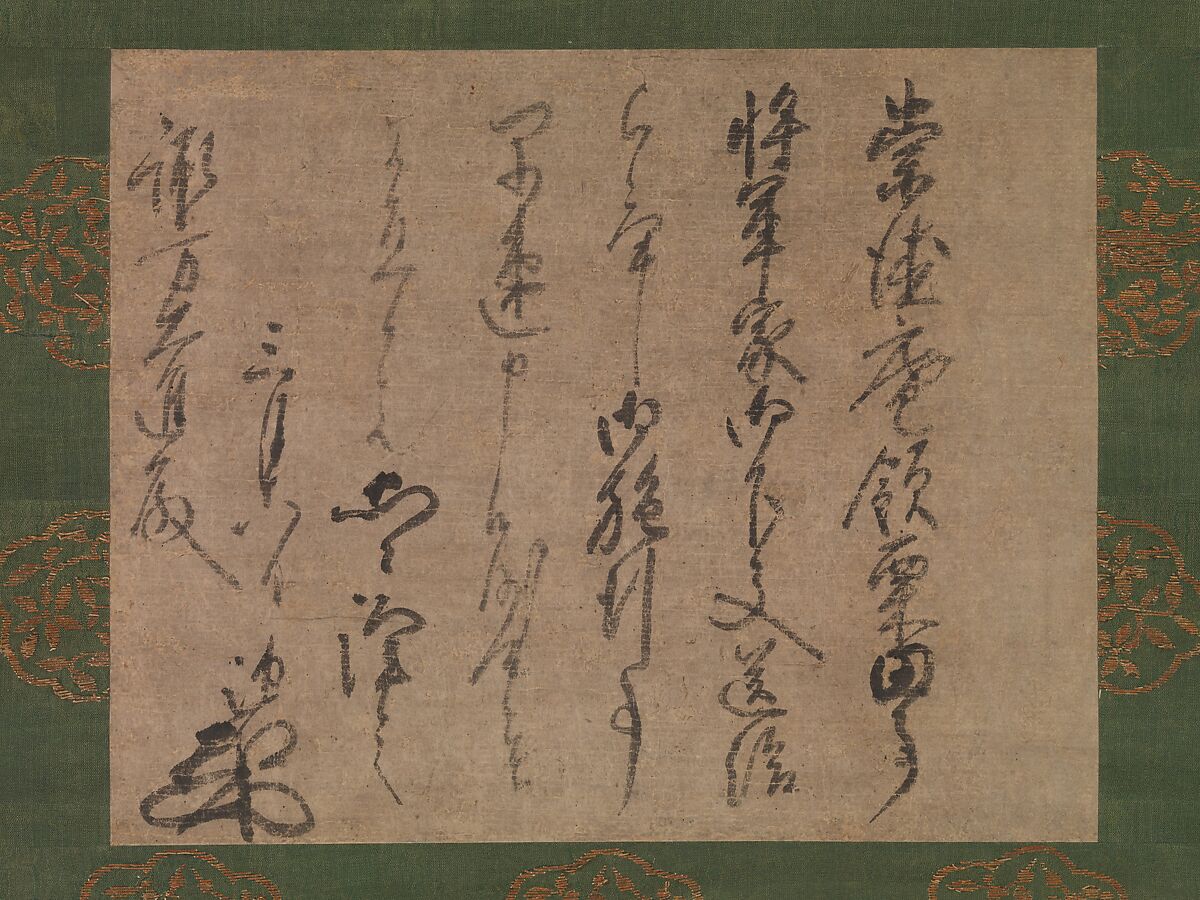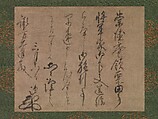 This artwork is meant to be viewed from right to left. Scroll left to view more.