Dish in the Shape of a Princess
Not on view
This unusual dish is in the shape of a Heian court lady, identified by her sumptuous, multilayered attire and flowing black hair. The Heian period occurred several centuries before this piece was made, but was remembered as a high point in Japanese culture. It was a time of vibrant court life, when court ladies were becoming involved in literary pursuits; the beauty Ono no Komachi was composing poetry at this time, and the author Murasaki Shikibu penned her famous novel The Tale of Genji. People of the Edo period, when this dish was made, would have recognized a Heian noblewoman's appearance from the beautiful handscrolls that depicted stories from that era.
Although this dish was produced at the Arita kilns, which are mainly associated with export porcelain, it was intended for a Japanese buyer. During the time this dish was made, in the mid-1700s, porcelain exports were slowing down and there was a focus instead on the domestic market. Additionally, the historical subject matter and unique shape suggest that this piece was privately commissioned by a Japanese customer. Several other dishes with similar designs are known, and it is believed that they have auspicious significance and were presented as gifts to children at holidays.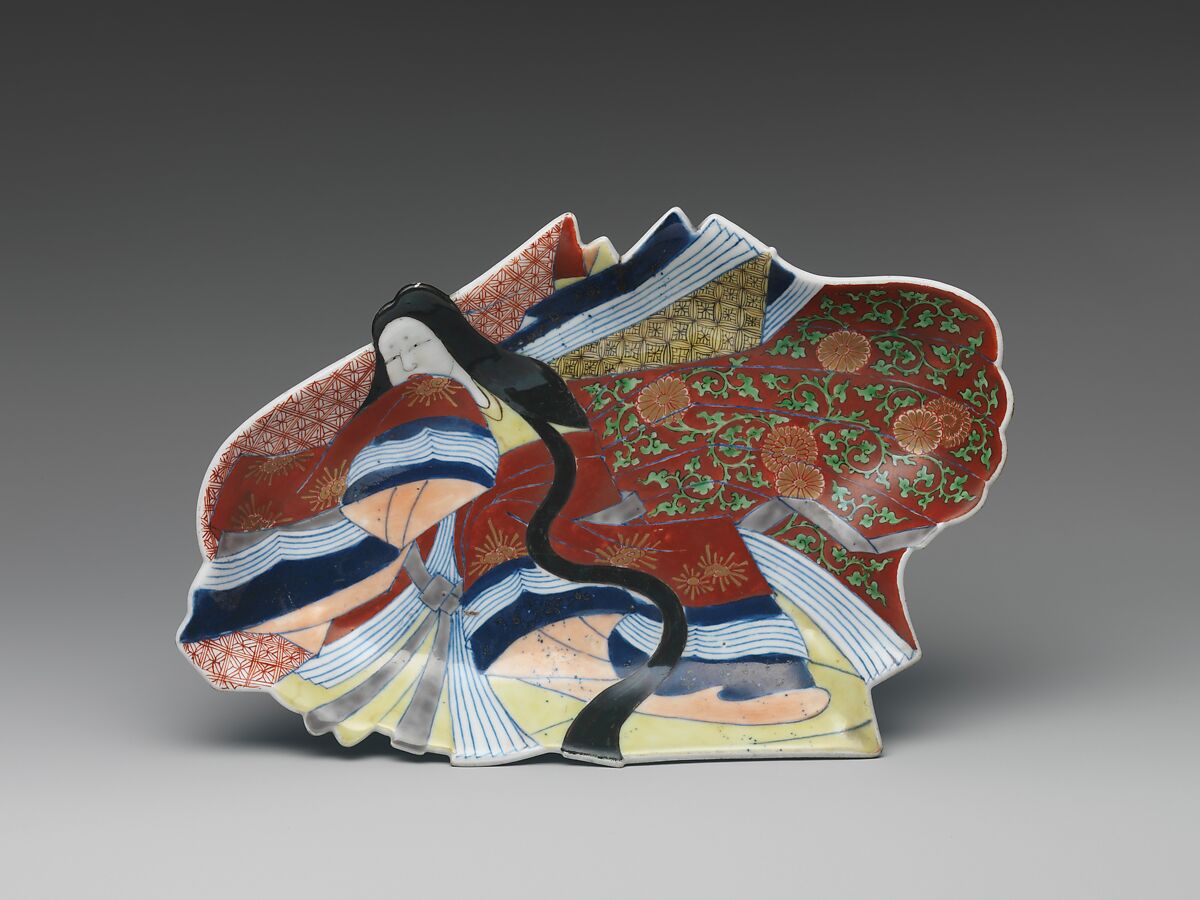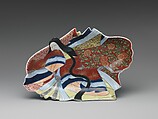 This artwork is meant to be viewed from right to left. Scroll left to view more.