Shadows of the Field
Thornton Dial American

Not on view

Shadows of the Field evokes an aerial view of the cotton fields once so ubiquitous in the Southern landscape. The piece's horizontal orientation, emphasized by the wooden planks, adds to the sense of rows of plants. Burlap recalls the sacks used to store cotton picked by enslaved people and, later, sharecroppers or subsistence farmers. "Shadows" could refer to the retreat of the sun (which signaled the end of the workday) or to the long shadow of slavery and the nameless workers themselves. The wood slats and cotton batting together also resemble a mattress, a metaphor for Dial's view of slavery's place within American history—as the bed upon which we all lie.
#2099. Shadows of the Field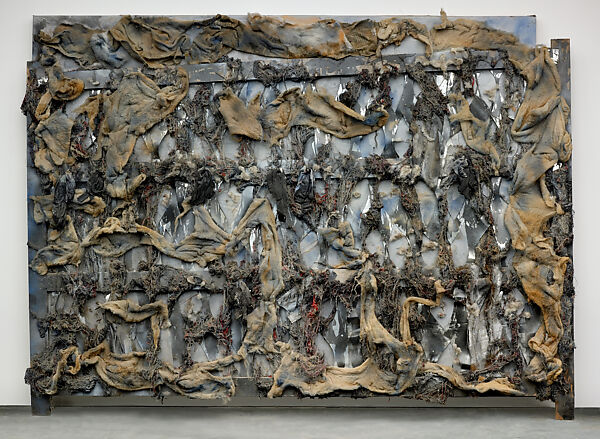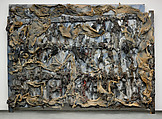 This artwork is meant to be viewed from right to left. Scroll left to view more.