Portraits and Poems of the Thirty-six Poetic Immortals
Sumiyoshi Gukei Japanese

Not on view
This album contains the imaginary portraits of thirty-six of revered masters of poetry from the Nara (710–794) and Heian (794–1185) periods, each accompanied by one of his or her verses on the facing page. Selections of the greatest poets were made by connoisseurs of the late Heian period, with Kakinomoto no Hitomaro (active 686–705), long regarded as the pre-eminent poet of Japan, given first place.  

The Sumiyoshi school of painting was founded by Jokei (1599–1670), a former member of the Tosa school who established his own atelier in Edo. It specialized in depictions of the "poetic immortals," and used fine detail and elements drawn from yamato-e—native "Japanese style" painting. Jokei's son Gukei (also known as Hirozumi) served the Tokugawa shogunate as a painter of both classical subjects and genre scenes.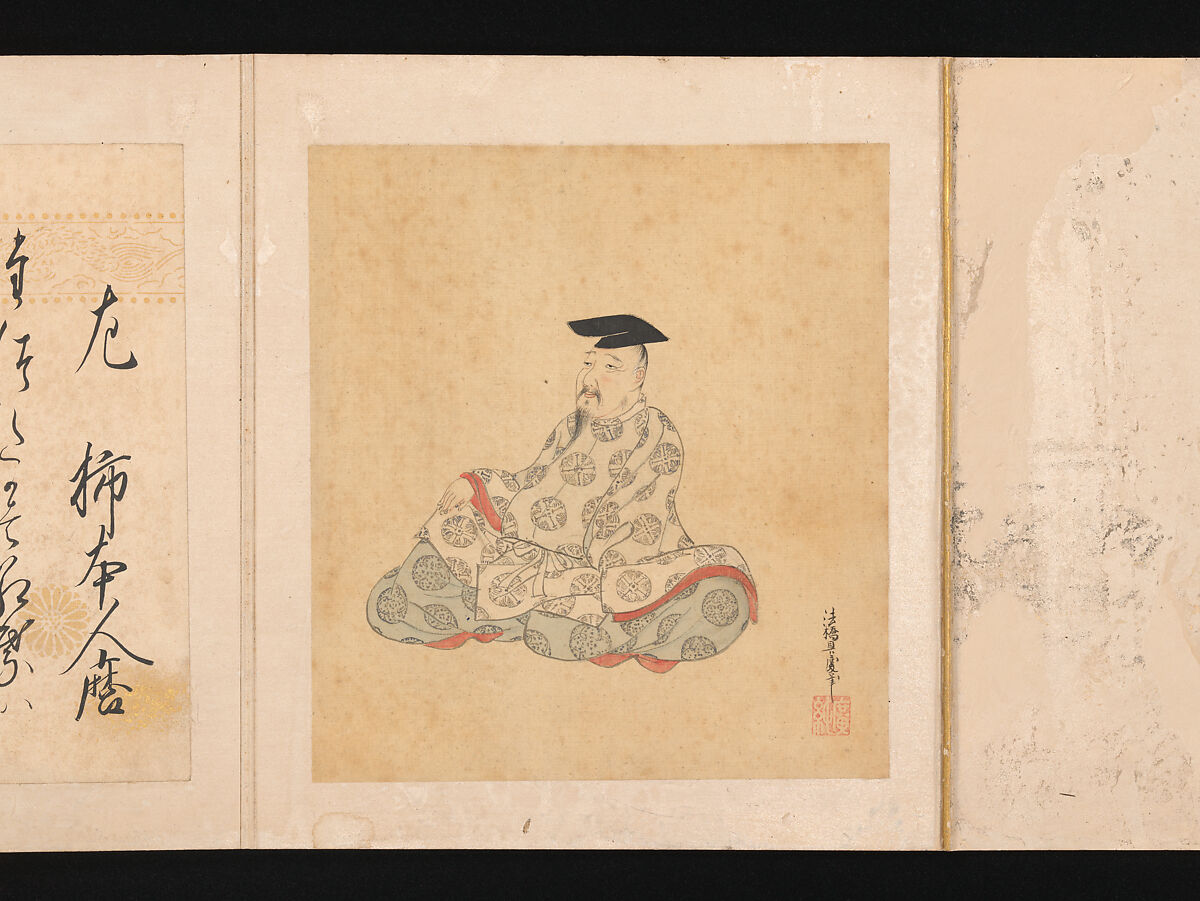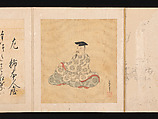 This artwork is meant to be viewed from right to left. Scroll left to view more.