The Third Princess with her Cat, from the "New Herbs I" (Wakana I) chapter The Tale of Genji (Genji monogatari}
Tsukioka Settei Japanese

Not on view
The focal point of one of the tragic romances in the second half of The Tale of Genji is the childlike Third Princess, whom Genji takes to wife in his middle years. While pursuing her runaway cat, the young girl emerges from her living quarters and is seen by Kashiwagi, son of Genji's best friend, who falls in love with her. This results in a clandestine relationship, Kashiwagi's guilt-inspired illness and death, and an infant passed off—with Genji's unspoken knowledge of the truth—as Genji's offspring.

Settei, born in Omi Province, lived and worked in Osaka as an ukiyo-e painter and print artist, designing numerous printed books and producing paintings of beautiful women dressed in the height of contemporary fashion. Many of these were geisha and courtesans, although his late works also included courtly subject matter.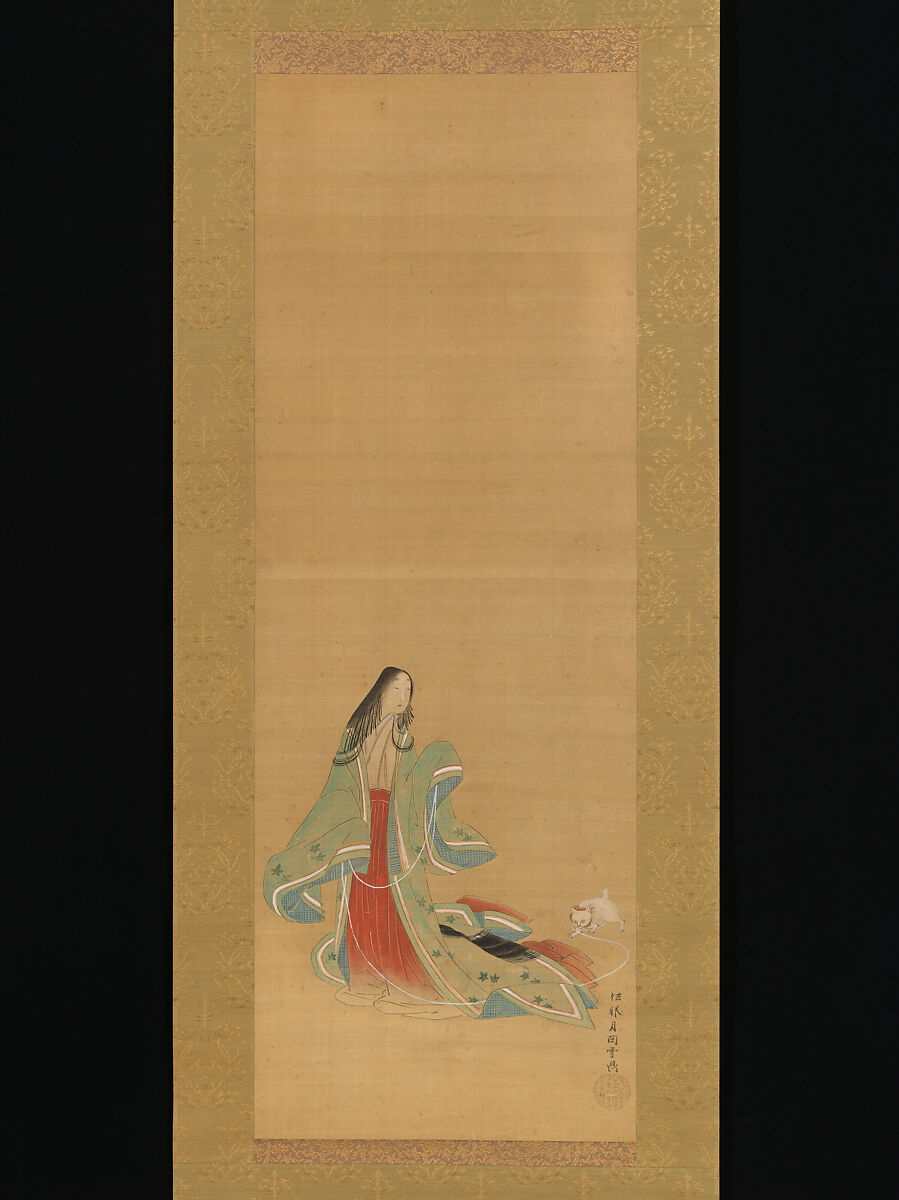 This artwork is meant to be viewed from right to left. Scroll left to view more.