Shirabyōshi Dancer and Female Servant; Courtesan and Girl Attendant
Tsukioka Settei Japanese

Not on view
The golden courtier's cap worn by the women on the right indicates that she is a shirabyōshi, and, as such, she who would have performed an old form of seductive courtly dance in which the women wore male costume. A female attendant helps tie her sash. On the left, a courtesan with an elaborate coiffure, of a style a generation or two before the artist's time, is accompanied by a girl attendant (kamuro) who carries a satchel and a showy long-stemmed pipe (kiseru), which would have been used when joining a client to smoke tobacco during a visit to the pleasure quarters. The courtesan holds a hozuki (Chinese lantern plant), which ripen during the late summer and, if dried, can be turned into a makeshift whistle. Hozuki were cultivated as a medicinal plant, since ingesting it was said to relieve fevers and ease morning sickness for pregnant women—though it is unclear if the artist wanted to suggest that use here.

Tsukioka Settei, who spent most of his life in Osaka, was a prolific illustrator of woodblock-printed books, many of which show manners and customs of women of the historical past, as is the case with this set of paintings. He also became famous as a painter of beauties and erotica.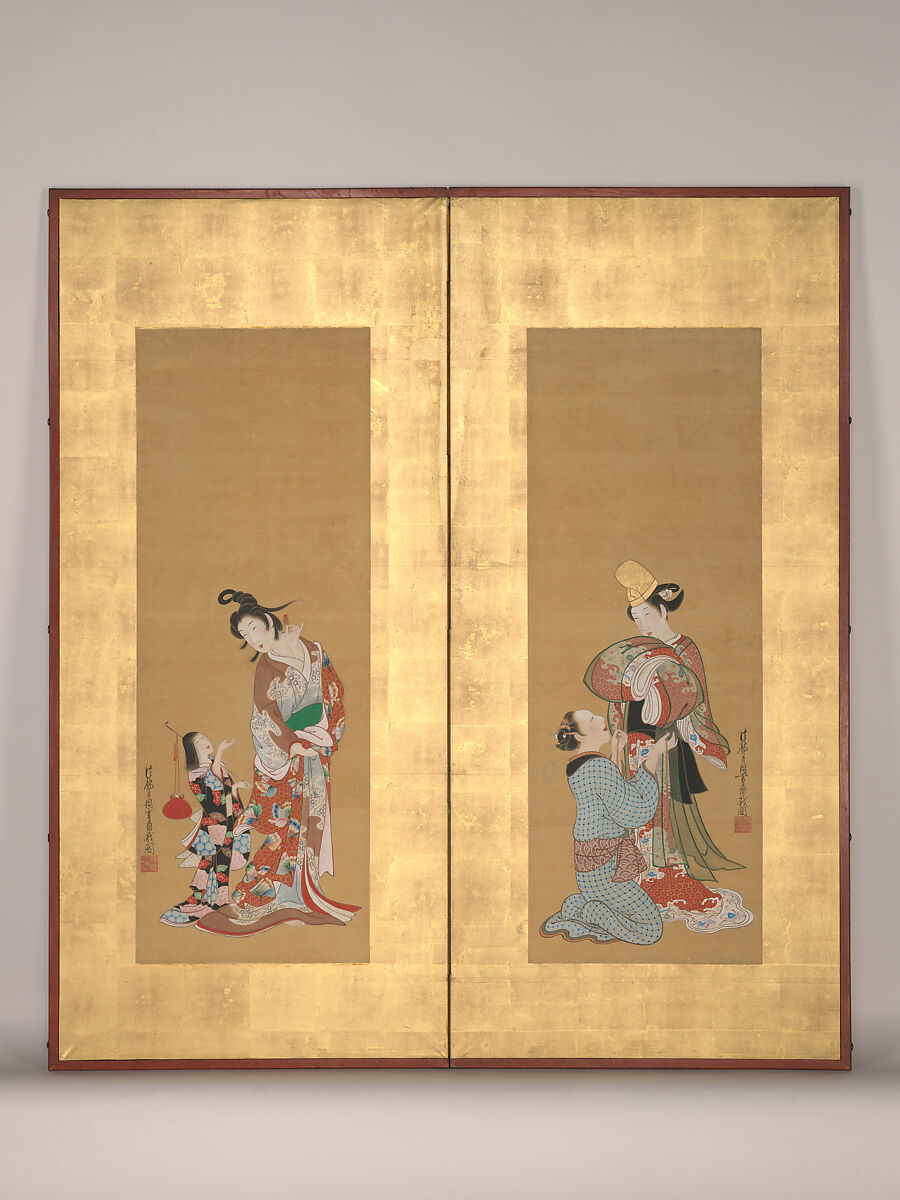 This artwork is meant to be viewed from right to left. Scroll left to view more.