Returned to lender The Met accepts temporary loans of art both for short-term exhibitions and for long-term display in its galleries.
Incomplete Open Cubes
Sol LeWitt American

Not on view
Incomplete Open Cubes demonstrates an artistic technique integral to the art of the 1960s: seriality. Generally speaking, serial art is generated through the application of premeditated rules or plans. In this case, LeWitt systematically explored the 122 ways of "not making a cube, all the ways of the cube not being complete," per the artist. LeWitt might have taken all the necessary steps to realize each of the 122 solutions to his query, as seen here, but the work can hardly be understood as finished in the conventional sense. It would be more precise to say, according to LeWitt, that  Incomplete Open Cubes "[runs] its course," ending abruptly. Moreover, to the extent that the cubes frame and, by extension, incorporate elements from the surrounding space, they muddy the boundary between art and world.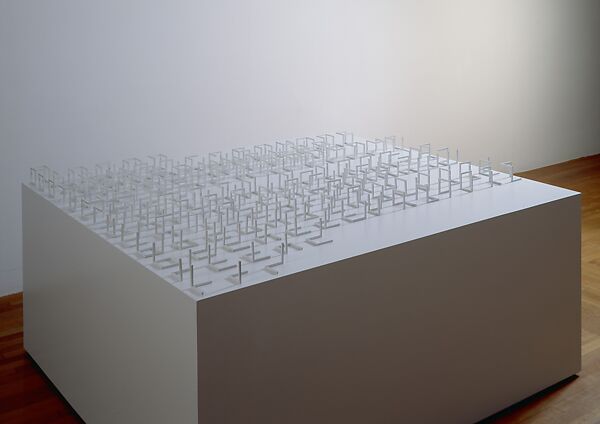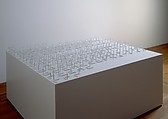 This artwork is meant to be viewed from right to left. Scroll left to view more.