Medal of Kolman Helmschmid (1471–1532)
After a model by Hans Kels the Younger German

Not on view
This is an exceedingly rare example of a Renaissance medal of an armorer, which celebrates the life and accomplishments of Kolman Helmschmid (1471–1532), one of the greatest armorers of sixteenth-century Europe, and one of the most important artists represented in the Metropolitan Museum of Art's holdings of arms and armor.

Designed by the Augsburg medalist Hans Kels the Younger, the medal is among his earliest works, and one of only four examples known. The comparable examples are preserved in the Münzkabinett of the Staatliche Museen zu Berlin–Preussischer Kulturbesitz, Berlin; the Münzkabinett of the Herzog Anton Ulrich Museum, Brunswick; and the Staatliche Münzsammlung, Munich.

The medal provides an eloquent testimony of the high standing of Kolman Helmschmid among the artists of his day, and of the recognized need to preserve his memory from oblivion. Renaissance medals were almost exclusively created in honor of princes and powerful noblemen and patricians. Kolman is not only one of very few European armorers of whom medals are known; he also is the earliest to have secured that distinction. Since the date on the medal is the year of his death, it is probable that the latter was commissioned posthumously, as a supplement to an earlier medal of him, which the Augsburg medalist Hans Schwarz had created in 1518.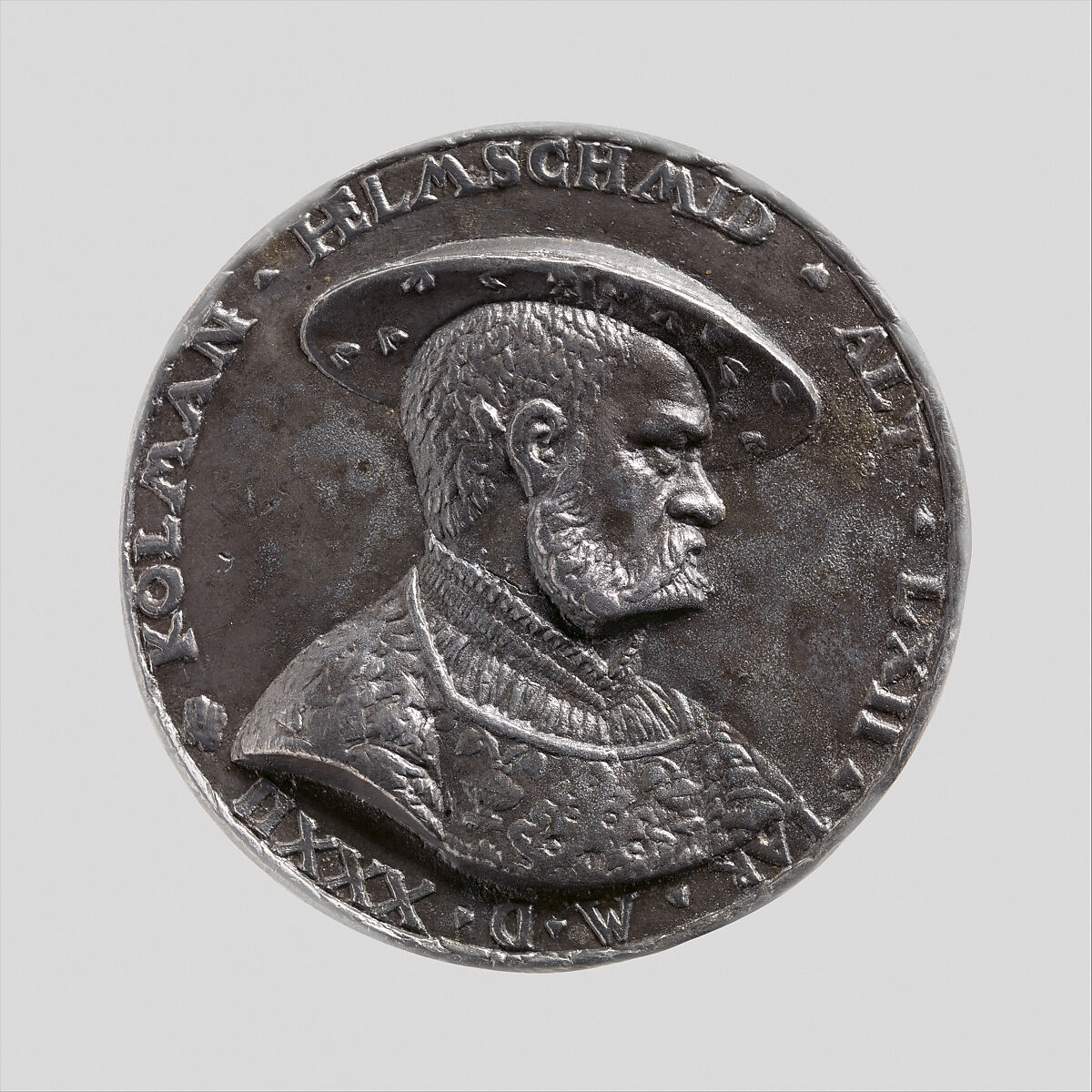 This artwork is meant to be viewed from right to left. Scroll left to view more.