3 Terracotta female figures
Not on view
These terracotta female figurines are referred to as phi (35.11.17-.18), tau (35.11.16), or psi figurines, for their resemblance in shape to those Greek letters. They generally wear a long, enveloping garment, perhaps a kind of robe. Their long hair is usually drawn back in a plait or "ponytail," with some loose locks over the forehead. Often, they are adorned with a polos, a tall headdress associated with divinities, and a necklace.
The two phi-type figurines depicted here have circular bodies completely covered with painted wavy lines, perhaps indicating folds of drapery. Breasts are indicated, although the arms are little more than bulges hanging down at the sides. Their faces are typically pinched, with eyes applied as separate slips of clay. The tau-type figurine has the conventional hollow, columnar stem with the head rendered somewhat larger in proportion to the body. Characteristically, the figure is high waisted with arms, rendered as singly applied strips of clay, folded neatly over the breasts. Like the other two figurines, this one wears a long garment, only here it is simply decorated with two vertical lines down the front and back. The figurine's coiffure is particularly distinct, with a plait that is rendered over the top of the headdress and down the back of the neck. A fringe of hair peeks out from under the edge of an elaborately festooned polos.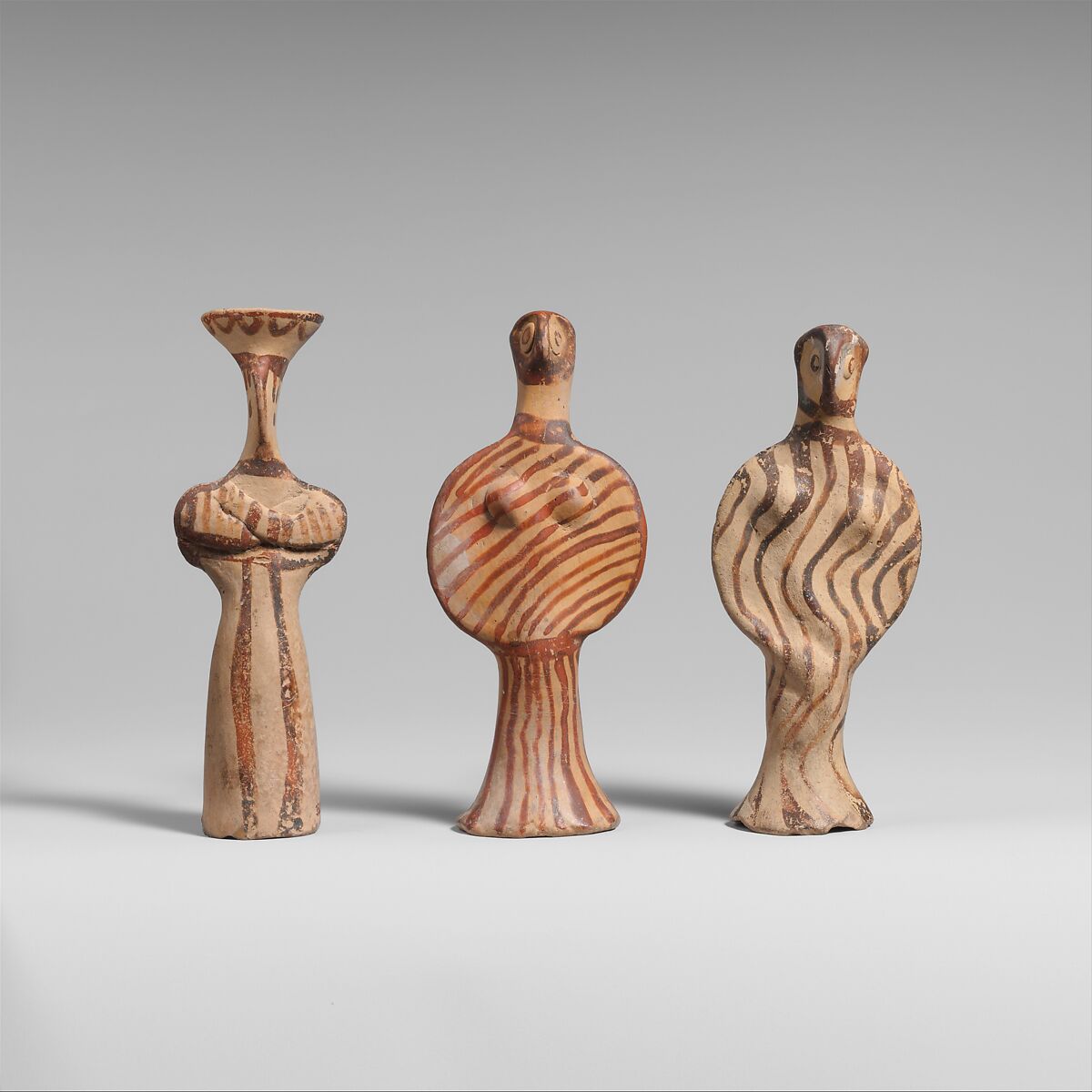 This artwork is meant to be viewed from right to left. Scroll left to view more.