On loan to The Met The Met accepts temporary loans of art both for short-term exhibitions and for long-term display in its galleries.
Sacra Parallela
Not on view
Saint John of Damascus (ca. 675–749) was an ardent defender of the use of icons; his writings were widely influential in the Byzantine world. He is associated with the Monastery of Mar Saba, near Jerusalem, one of the Christian communities that flourished alongside those of the Muslim faith during the early Islamic period. John and his family—Arab Christians—served the Umayyads, the first generation of Muslim rulers of Byzantium's southern provinces.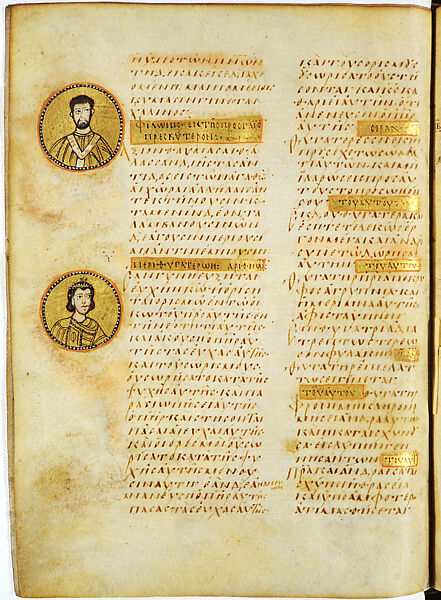 This artwork is meant to be viewed from right to left. Scroll left to view more.