Portrait of a Warrior
Not on view
This painting of a warrior is executed at a size usually reserved for portraits of emperors and shoguns. Although the family crest of wild orange is associated with the Shibata family of the late sixteenth century, the original identifying inscription has not survived, so the sitter's precise identity remains unknown. The unnamed samurai, clearly an important member of a warrior clan, grasps the end of his long beard—a feature banned in the seventeenth century as an expression of antiestablishment sentiment and unwelcome individualism. His eyes seem to twinkle with mischievous pleasure.

Such lively, informal representation was the norm in secular depictions of deceased people, while more formality was standard in portraits of the living. A picture like this would often be dedicated to the Buddhist temple where the sitter was buried.
#8831. Portrait of a Warrior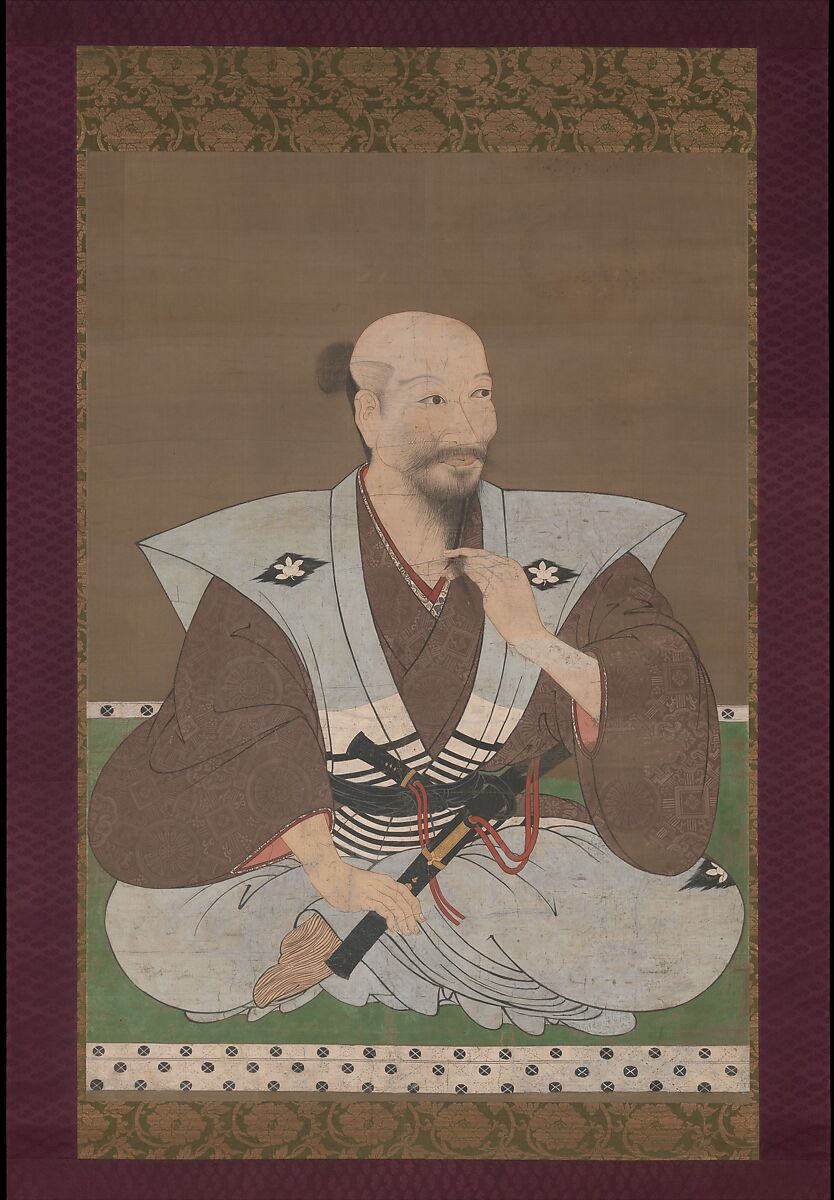 This artwork is meant to be viewed from right to left. Scroll left to view more.