Returned to lender The Met accepts temporary loans of art both for short-term exhibitions and for long-term display in its galleries.
An Introduction to Square Word Calligraphy
Calligrapher Xu Bing Chinese

Not on view
In the early 1990s, Xu began to develop a system for writing English called "square word calligraphy," which organizes the letters of each English word into structures that resemble Chinese characters. One consequence of his project is that non-Chinese speakers can understand how Chinese characters are similarly composed of discrete phonetic and lexigraphic components. An Introduction to Square Word Calligraphy expands on the didactic potential of the new script by offering directions for how to prepare ink, hold a brush, and execute individual brushstrokes. In the process of deciphering Xu's text, viewers break down cultural barriers. Square word calligraphy helps demystify the Chinese written language, making the pleasures of calligraphy available to a wider audience.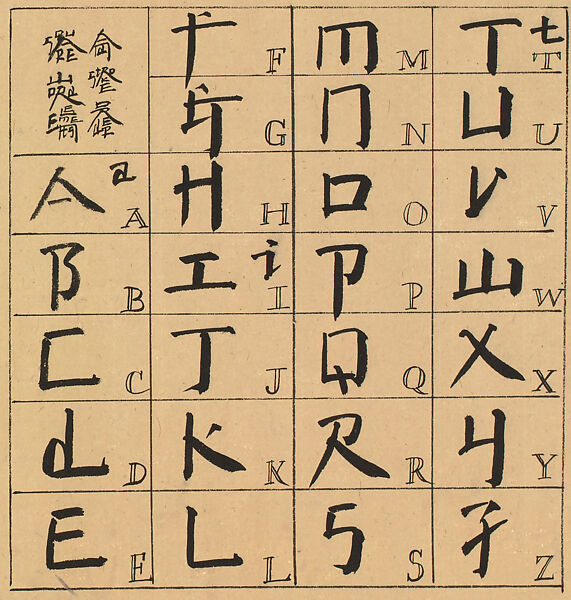 This artwork is meant to be viewed from right to left. Scroll left to view more.