Returned to lender The Met accepts temporary loans of art both for short-term exhibitions and for long-term display in its galleries.
The Song of Wandering Aengus by William Butler Yeats
Calligrapher Xu Bing Chinese

Not on view
Words, books, and calligraphy form central elements of Xu's work, which often questions the effectiveness of written communication. In this piece, Xu challenges the high-art status of calligraphy within the Chinese cultural tradition while also blurring the linguistic and cultural boundaries between East and West. Xu's transcription does not retain Yeats's original format of three eight-line stanzas. Instead, he has divided the poem into two sheets and recomposed the words to resemble Chinese characters. The text is read vertically (as in traditional Chinese texts) and from left to right (as in Western texts). The poem, which ends with the lines "The silver apples of the moon, / The golden apples of the sun," is from Yeats's 1899 collection The Wind among the Reeds and reflects his early fascination with the occult.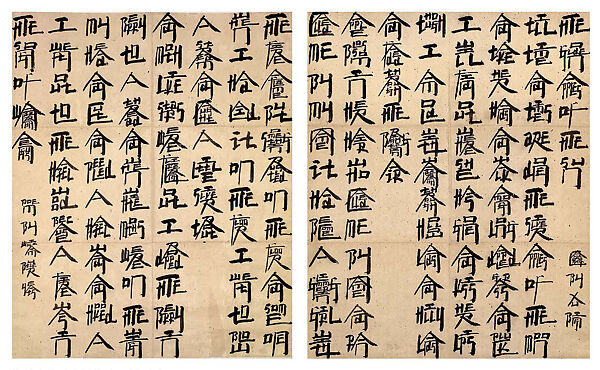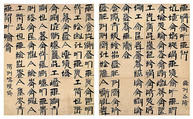 This artwork is meant to be viewed from right to left. Scroll left to view more.