The Illustrated Life of Shinran (Shinran shōnin eden)
Not on view
The lives of monks, who strove to model themselves after the Buddha, were a popular source for illustrated narratives. The first biography of Shinran (1173–1263), who founded the True Pure Land (Jōdo Shinshū ) sect, was written by his grandson Kakunyo (1270–1351). Illustrated versions of the story appeared first in the handscroll format and later as hanging scrolls. The latter were displayed in temple halls during the annual memorial service commemorating Shinran's death. The entire set of scrolls was made visible to the public, allowing all the episodes in Shinran's life to be seen at the same time, while a monk recited the story aloud—a type of performance known as etoki (picture explaining).

The narrative here progresses chronologically from right to left, bottom to top. Scenes are divided by horizontal bands of cloud.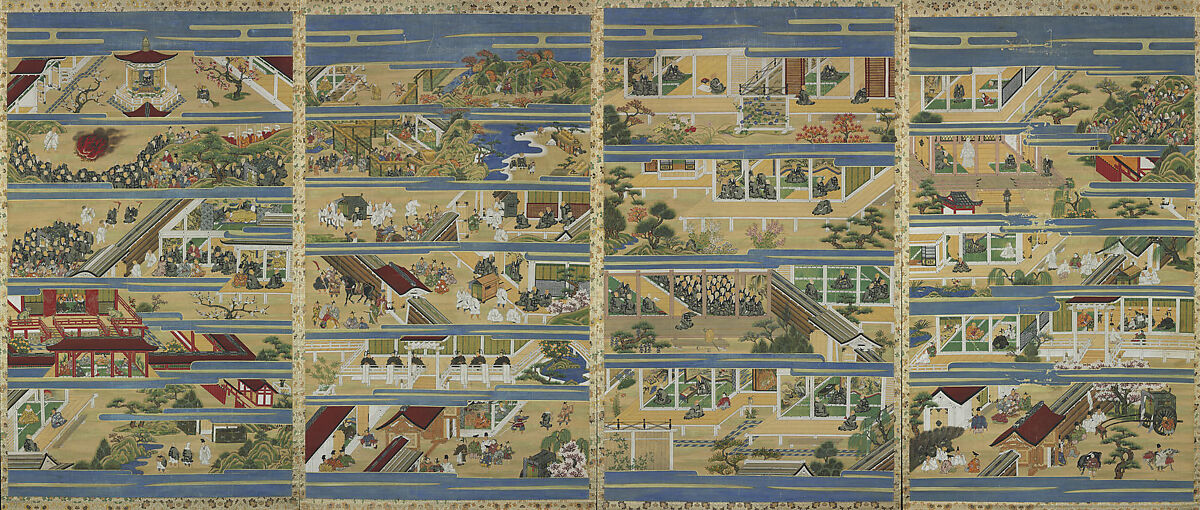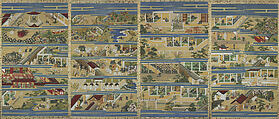 This artwork is meant to be viewed from right to left. Scroll left to view more.