On loan to The Met The Met accepts temporary loans of art both for short-term exhibitions and for long-term display in its galleries.
Tiberius tazza
Not on view
The scenes on the dishes were created by goldsmiths who manipulated the surfaces with a variety of steel tools in a technique called "chasing." Each dish was worked by a single chaser with a distinctive style. The artist responsible for this dish stands out for the quantity of Renaissance imagery he worked into the ancient scenes. In the second scene, for example, the battling forces wear sixteenth-century costumes.

Scene one
1
Tiberius's mother, Livia, flees Sparta with her infant son (40 B.C.). Traveling late at night, they barely escape a raging forest fire. Livia's hair and clothes are singed

Scene two
Early in his career, Tiberius wages war in Germany and defeats the Alpine peoples (15 B.C.)

Scene three
1
During the triumph celebrating his military victories (A.D. 13), Tiberius abandons his chariot

2
He does this in order to kneel before his stepfather, the emperor Augustus

Scene four
1
An earthquake destroys the Roman province of Asia (present-day Turkey) (A.D. 17)

2
Emperor Tiberius demonstrates his generosity by sending money to the affected people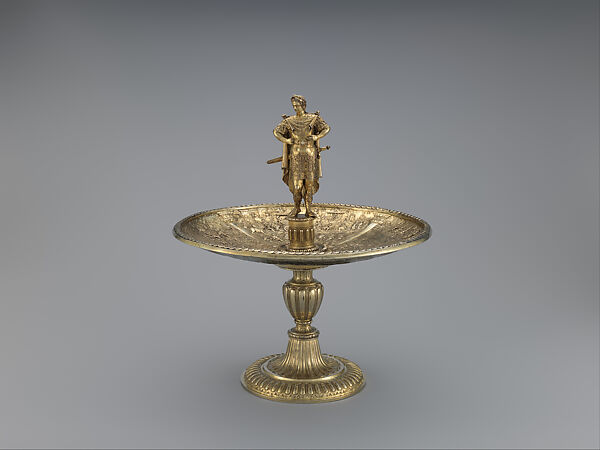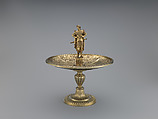 This artwork is meant to be viewed from right to left. Scroll left to view more.