On loan to The Met The Met accepts temporary loans of art both for short-term exhibitions and for long-term display in its galleries.
Augustus tazza
Not on view
The tazza was a popular form in Renaissance Europe. The shape (without the central statuette) was derived from ancient drinking vessels and was adapted to serve food as well. Some tazze, however, were intended solely for display, and were exhibited in dining halls or viewed in private treasuries. In the early seventeenth century, when the Silver Caesars were owned by the Aldobrandini family in Rome, the tazze were displayed, empty, during at least two feasts. Their excellent condition confirms that the Silver Caesars were rarely, if ever, used to serve food.


Scene one
After the assassination of Julius Caesar, Rome is again torn apart by civil war. At the Battle of Mutina (43 B.C.) Mark Antony's army is defeated by the forces of Augustus (known as Octavian until 27 B.C.), who fights alongside his men


Scene two
1
At the Battle of Actium (31 B.C.), Augustus wins a decisive naval victory against Mark Antony and Cleopatra, ending the civil war

2
Cleopatra commits suicide by the bite of a poisonous snake (30 B.C.)

Scene three
1
Augustus closes the door of the Temple of Janus Quirinus in Rome (29 B.C.), to show that—unusually—peace reigned throughout the Roman world


Scene four
1
Augustus, now unchallenged ruler of the Roman world, celebrates his military victories in a triumphal procession (29 B.C.)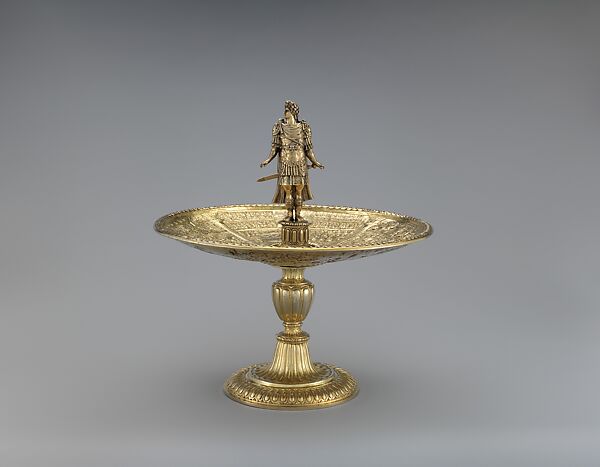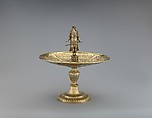 This artwork is meant to be viewed from right to left. Scroll left to view more.