Models of Paper Folding (Origata tehon)
Not on view
Since ancient times in Japan, decorative wrapping paper was a part of formal gift-exchange rituals, and knowledge of the art of paper folding (origata) was an essential skill of aristocrats and highranking warriors. The origins of origata can be traced to the Heian period (794–1185), when several styles of wrapping were developed, including that for poetry, money, and fans. With time several schools of paper wrapping were formed, including, most prominently, the Ogasawara School. Techniques were taught exclusively through oral transmission. By the Edo period, origata became prominent even among commoners. Origami, the art of paper folding so popular today, evolved from origata.

This scrapbook album is accompanied by several loose samples for calligraphy items. According to the inscriptions, this set of models served as the initiation into the art of origata for Kikuchi Fujiwara no Takehide by an Ogasawara master, and is dated the third month of 1697. The album and examples predate the woodblock-printed wrapping manuals by several decades, and serve as important physical evidence of the tradition of paper folding.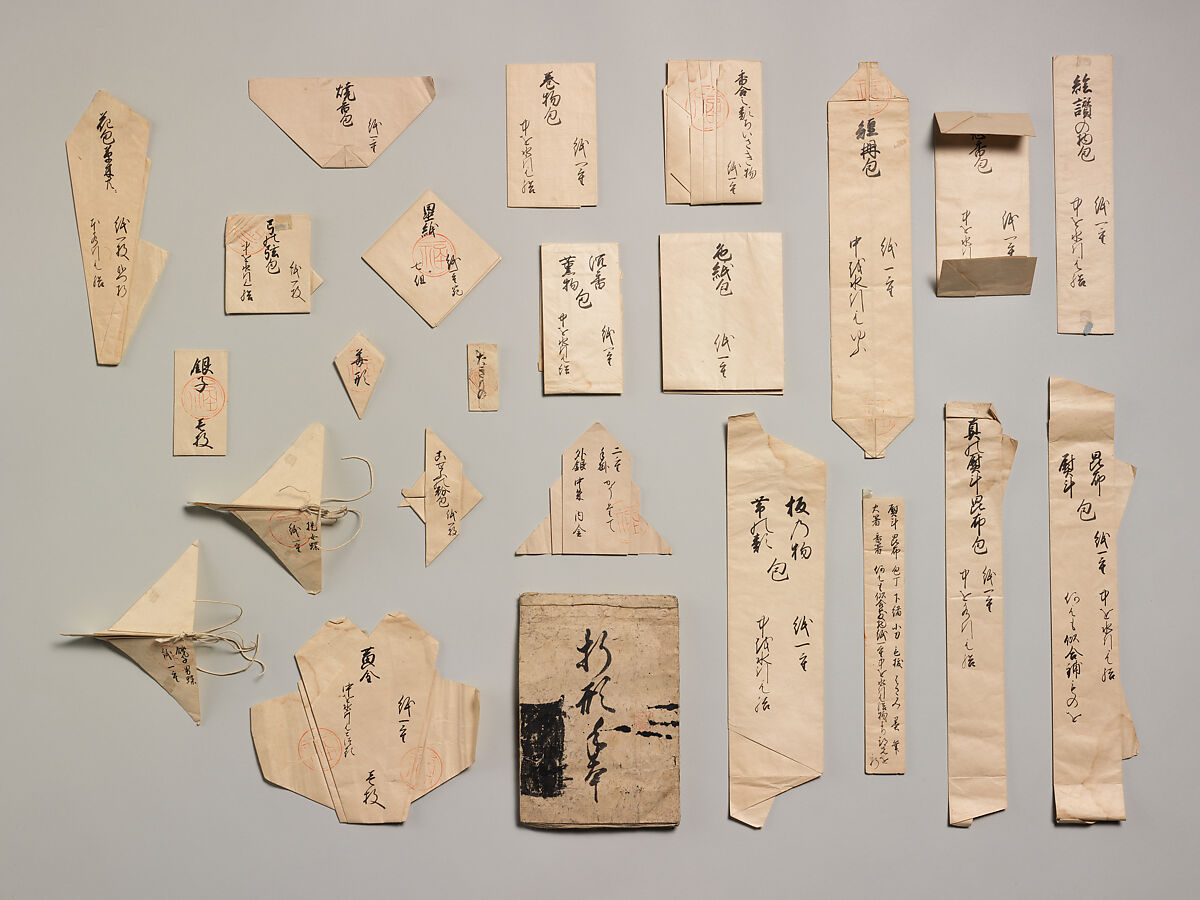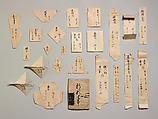 This artwork is meant to be viewed from right to left. Scroll left to view more.