Architectural model of the temple of King Solomon in Jerusalem
After a design by Thomas Newberry British
Carved and gilded by Messrs. Bartlet, King Street, London
Gilded silver and brass appurtenances by W. Spurrier British

On view at The Met Fifth Avenue in Gallery 554
This monumental nineteenth-century architectural model of Solomon's Temple exhibits skilled craftsmanship and exquisite artistry, as well as architectural ingenuity and conceptual brilliance. Based on biblical descriptions of the Temple, the model is comprised of the following architectural layout: Porch, Holy Place, Holy of Holies, side chambers and galleries. It is adorned with the Altar of Burnt Offerings, the Brazen Sea, ten Lavers, Golden Altar of Incense, ten Lamp Stands, ten Tables for Shew Bread, Ark of the Covenant, two Great Cherubim, two pillars (called "Jachin and Boas"), and numerous figures including robed priests, thus featuring all important details known of the Temple.

Displayed as the centerpiece of the groundbreaking Anglo-Jewish Historical Exhibition in the Royal Albert Hall (April 4th – August, 1887), this model promoted the exhibition's key goals – to revive interest in the preservation of Jewish material culture and to encourage awareness of the prominent role of Anglo-Jewry in nineteenth-century England. An object of rich historical value and superb artistry, this model – especially its intriguing domed-roof not directly mentioned in the biblical descriptions of the Temple – continues to fascinate architectural and biblical scholars.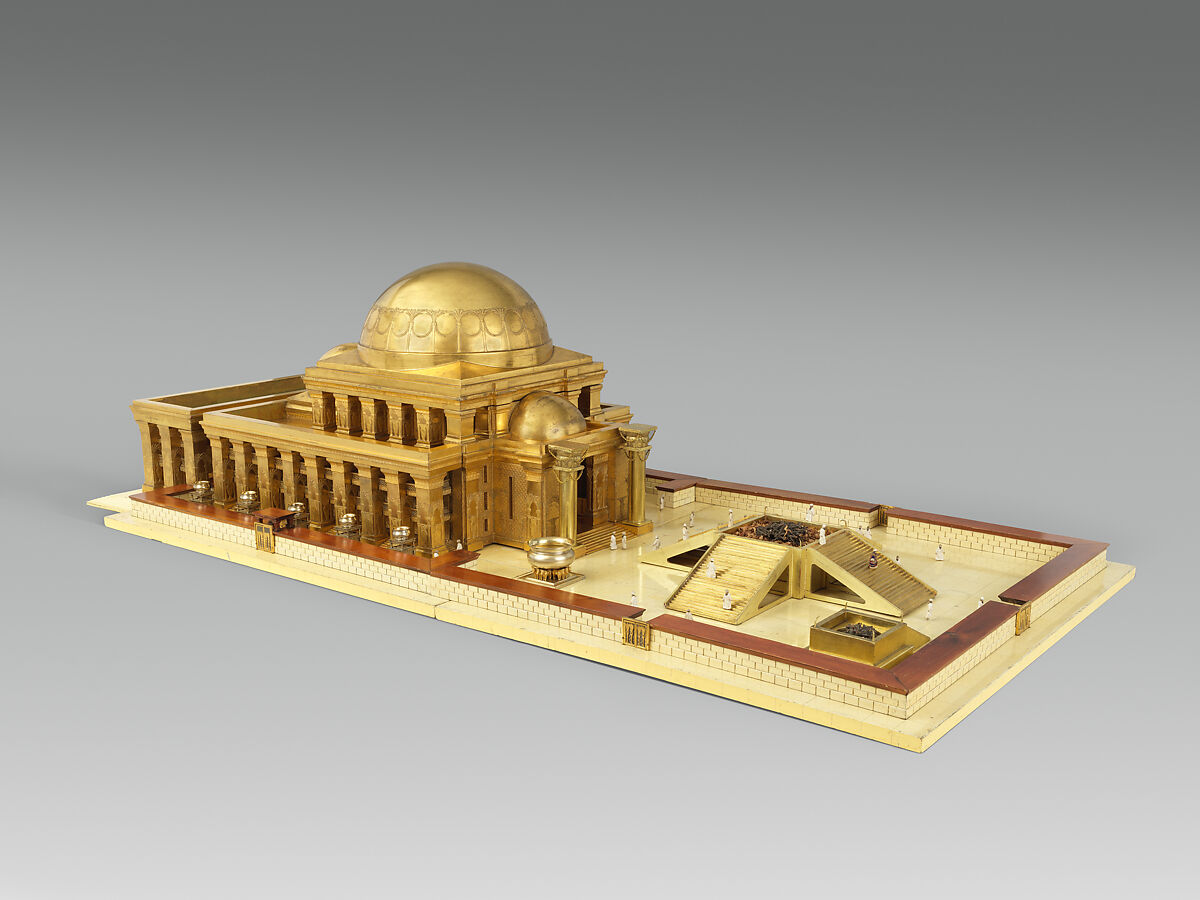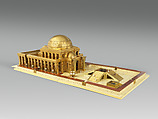 This artwork is meant to be viewed from right to left. Scroll left to view more.