Morning dress
Not on view
This charismatic dress shows important features of late 1830s dress in its intriguing highly detailed small-scale textile and its low wide shoulders which enhance the bust. Contemporaneous resources referred to the gathered treatment of the bodice as "corsage à la Sevigné" or ""à la Maintenon" referencing fashionable women of the 18th-century court of Louis XIV whose much less modest décolletage the gathering imitates.

The female silhouette of the middle of the 19th century consisted of a fitted corseted bodice and wide full skirts. The conical skirts developed between the 1830s, when the high waist of the Empire silhouette was lowered and the skirts became more bell shaped, to the late 1860s, when the fullness of the skirts were pulled to the back and the bustle developed. The flared skirts of the period gradually increased in size throughout and were supported by a number of methods. Originally support came from multiple layers of petticoats which, due to weight and discomfort, were supplanted by underskirts comprised of graduated hoops made from materials such as baleen, cane and metal. The fashions during this time allowed the textiles to stand out because of the vast surface areas of the skirt and a relatively minimal amount of excess trim.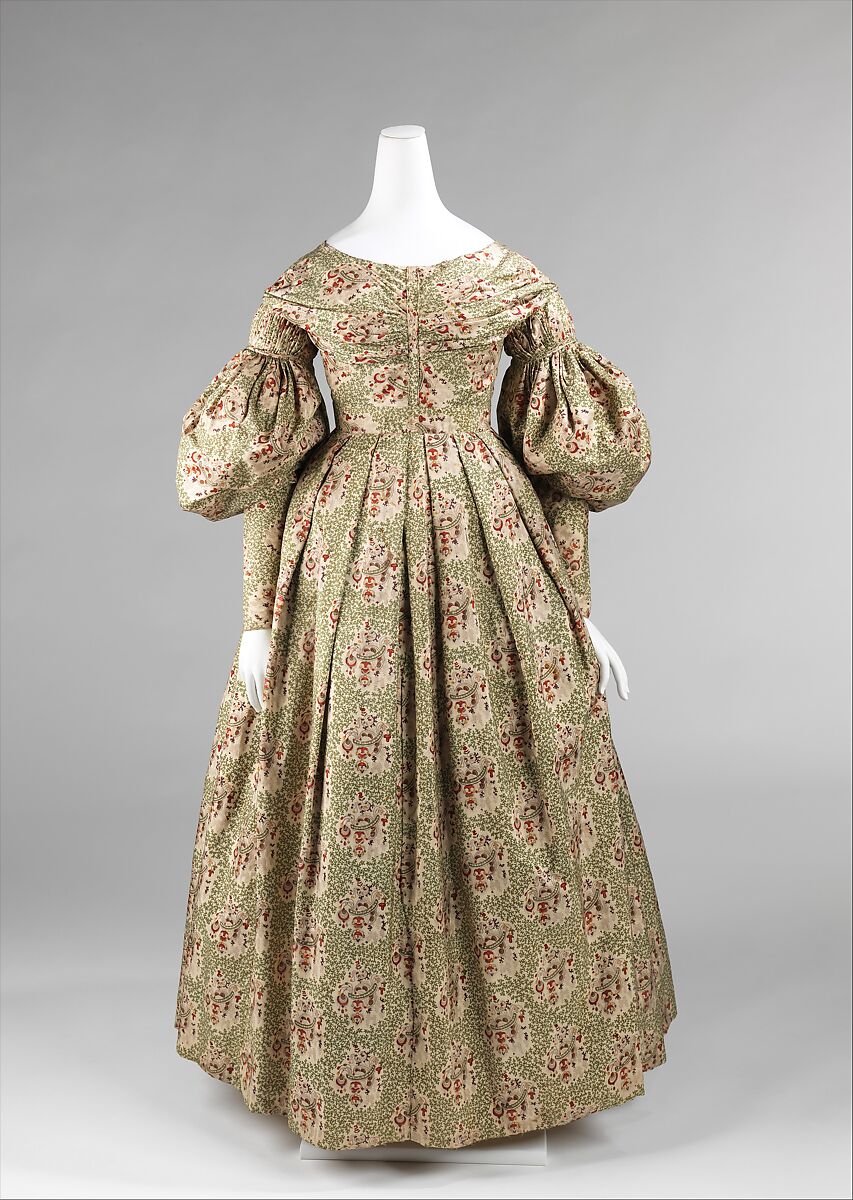 This artwork is meant to be viewed from right to left. Scroll left to view more.