Poem from the Collection of Elegant Flowers (Reikashū), one of the Scented-Paper Fragments (Kōshi-gire)
Traditionally attributed to Kodai no Kimi (Koōgimi) Japanese

Not on view
During the Heian period, with the evolution and flowering of calligraphy in Japanese kana script as opposed to Chinese characters (kanji), it became fashionable to inscribe poetry in the chirashi gaki (scattered writing) mode, with the vertical lines of writing beginning at different heights on the page. This transcribed poem, written entirely in the Japanese syllabic kana, displays the fine brush lines and occasional linkage between the cursive characters that appears in many of the refined calligraphic works of the late Heian period.

This piece is attributed to Kodai no Kimi (also known as Koōgimi), a court lady and poet active from the late 10th through the early 11th century. The wife of an imperial prince and lady-in-waiting to two emperors, she was later included in the ranks of the revered—and predominantly male—grouping of famous poets known as the Sanjūrokkasen, or Thirty-six Poetic Immortals.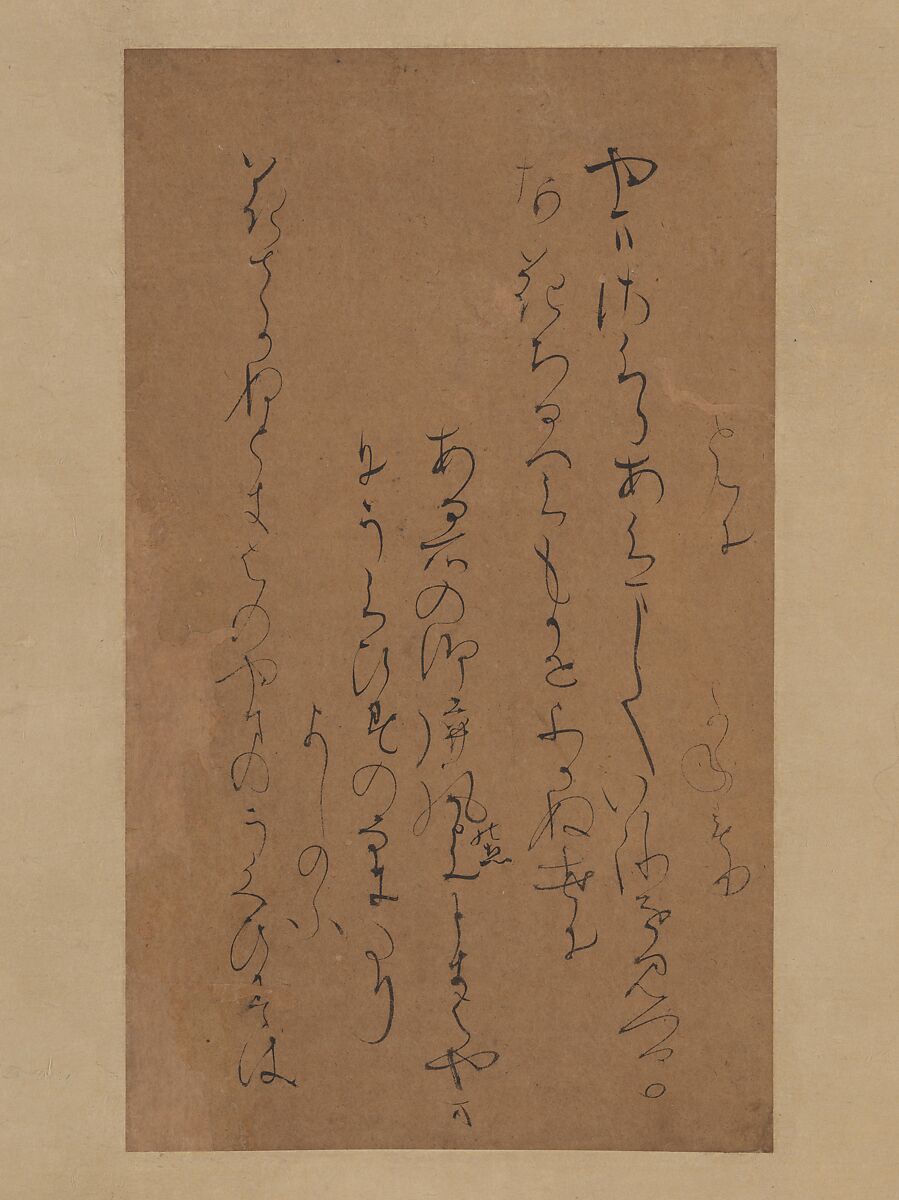 This artwork is meant to be viewed from right to left. Scroll left to view more.