On loan to The Met The Met accepts temporary loans of art both for short-term exhibitions and for long-term display in its galleries.
Kyōgen Suit (Suō) Jacket with Gourd Vines
Not on view
In contrast to the Noh theater's ornate and luxurious costumes of brocaded silks and other woven fabrics, early Kyōgen actors dressed in everyday clothes; costumes developed only in the early Edo period. Many plays are about the master-servant relationship, featuring an "everyman" servant alongside the daimyo.

As Kyōgen evolved in the seventeenth century, the previously improvised acting became formalized, and more attention was paid to appearance. Costumes, which were specific to each character, were typically made of dyed bast fibers, as was this jacket, decorated with a stylized design of gourds, leaves, and vines.

On view from June 7, 2022 – February 20, 2023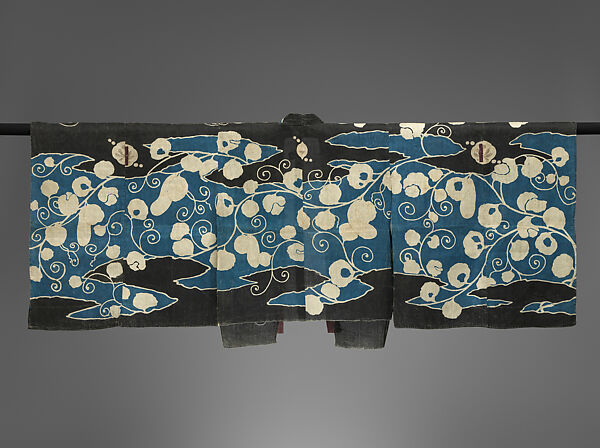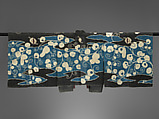 This artwork is meant to be viewed from right to left. Scroll left to view more.