Returned to lender The Met accepts temporary loans of art both for short-term exhibitions and for long-term display in its galleries.
Double-Sided Antislavery Seal Set into a Fob
Manufacturer Josiah Wedgwood British
William Hackwood British

Not on view
In 1787, the Wedgwood ceramics firm issued a cameo medallion featuring a kneeling and shackled Black man with the inscription, "Am I not a man and a brother?" After its adoption as the seal of the London-based Society for Effecting the Abolition of the Slave Trade, the image became an emblem of the antislavery movements in Britain, France, and the United States. Proliferating in printed abolitionist literature, it also appeared on a wide range of consumer goods including the carved gemstone seal depicting a kneeling Black woman with the reworked phrase, "Am I not a woman and a sister?" which also appears in this exhibition. Despite the successes of the antislavery movement, the ubiquity of the motif of the kneeling and beseeching Black figure cemented associations between Blackness, slavery, and subservience. Similar associations emerge in Carpeaux's Why Born Enslaved!, which also pairs a bound Black figure with a petitioning inscription.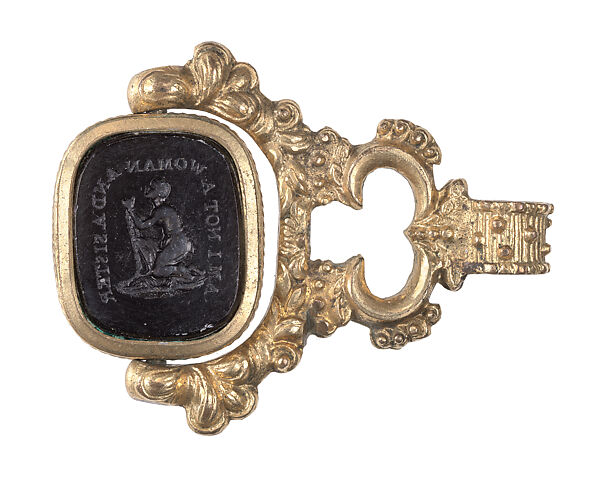 This artwork is meant to be viewed from right to left. Scroll left to view more.