Evening dress
Design House House of Paquin French
Designer Ana de Pombo Spanish
Retailer Hattie Carnegie, Inc. American

Not on view
Monkey fur became fashionable during the mid- to late-1930s, although it tended to be the reserve of the more adventurous. At a Paris theater, the Honorable Mrs. Reginald Fellowes appeared wearing a black monkey-fur cape by Paquin. As Janet Flanner commented, "Few of the audience in the first rows looked at the stage during the first act: the star of the evening for their eyes was Mrs. Fellowes' cape."

Although the fabric and silhouette recalls the innocence and sweetness of a jeune fille dress, the use of monkey fur, strategically placed, introduces a surrealistic 'coming of age' feel.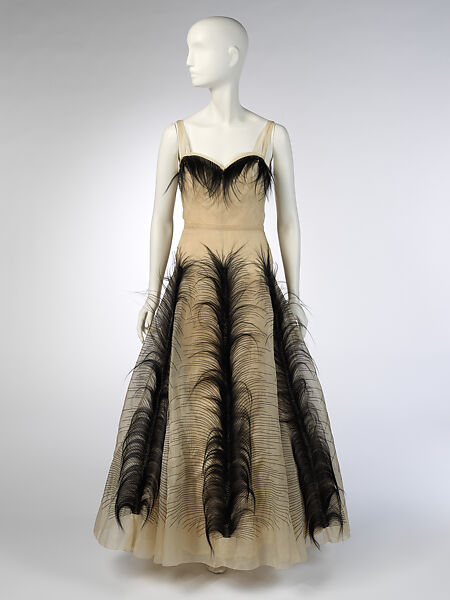 This artwork is meant to be viewed from right to left. Scroll left to view more.