Returned to lender The Met accepts temporary loans of art both for short-term exhibitions and for long-term display in its galleries.
Dress
Designer Calvin Klein American

Not on view

SENSUALITY 1. The quality or state of being sensual (sensory; of or relating to sensation or to the senses):


The essence of Calvin Klein's minimalism is revealed in this dress of airy matte jersey that demurely covers the front and reveals an asymmetrical slice of the back. In paring his design down to the essentials of line, color, and form, Klein emphasizes the physicality of the body, the luxuriousness of the textile, and the sensuality of the interaction between body and dress.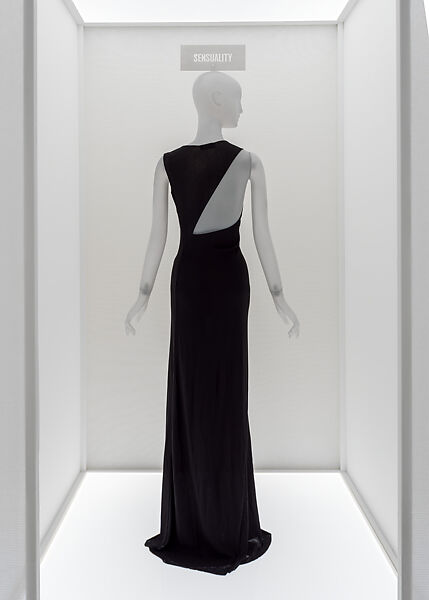 This artwork is meant to be viewed from right to left. Scroll left to view more.