Five personal letters
Ōtagaki Rengetsu 太田垣蓮月 Japanese

Not on view
Five examples of personal correspondence by the Buddhist nun and poet-calligrapher Ōtagaki Rengetsu, inscribed in her distinctive thin, delicate calligraphy, have been remounted as a handscroll. A colophon in the bold, brusque handwriting of her protégé and lifelong friend Tomioka Tessai (1836–1924) was added at the time the letters were compiled in 1919, when Tessai was 84 years old (by traditional Japanese reckoning). Although these letters comprise informally written prose by Rengetsu, not the examples of tanka (31-syllable poetry) we are accustomed to seeing, still the handwriting displays the open, rounded, freewheeling forms that are associated with the brushwork of the this famous nun-calligrapher. Kana (Japanese syllables) and kanji (Chinese characters) flow rapidly, mostly without lifting the brush, to create an overall harmonious effect.

Rengetsu's poetry and calligraphy have enjoyed a great reception in the West. Part of the appeal is her life story, how she overcame tragedy—the loss of two husbands and a child—and supported herself by brushing calligraphy and throwing pots. Her positive outlook on life, deep spirituality, feminist outlook, and refined sensibilities come through in her writings.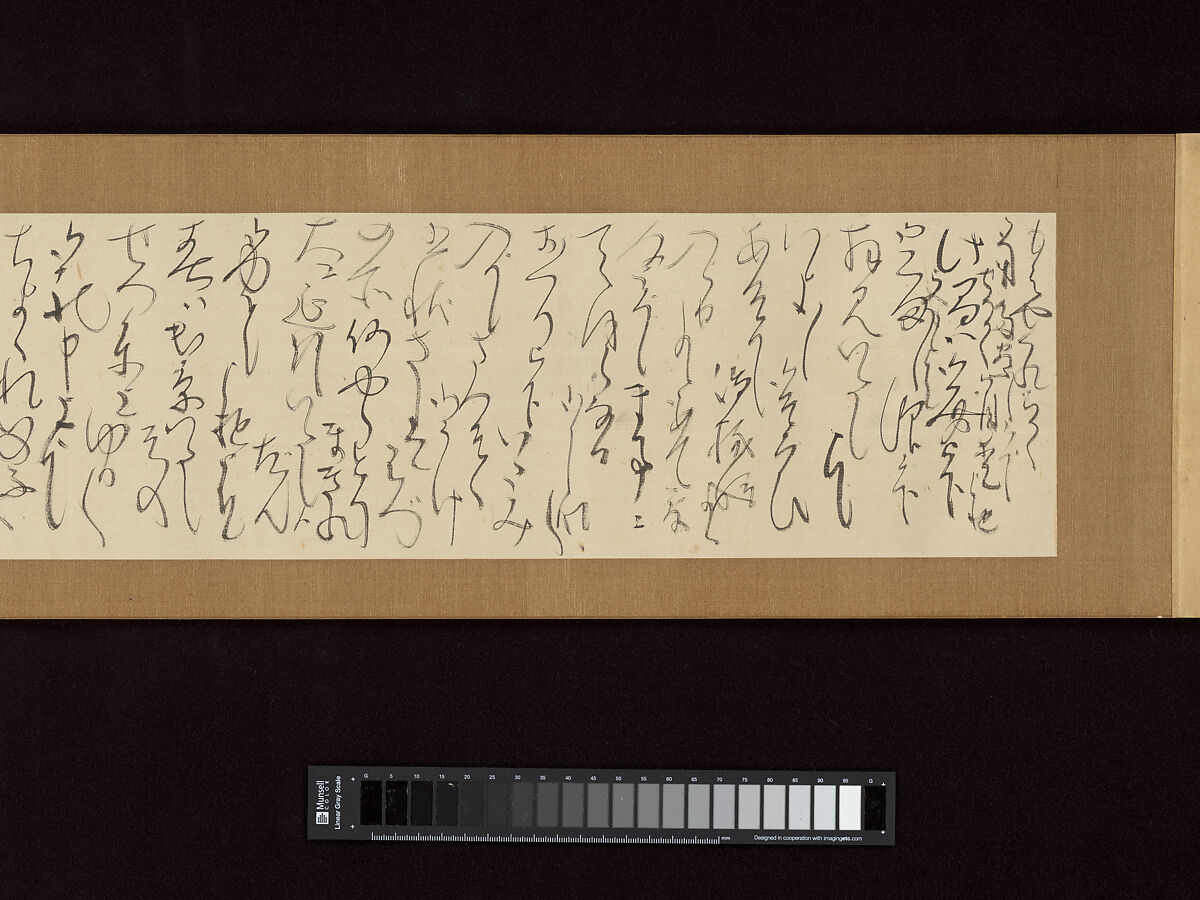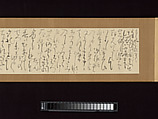 This artwork is meant to be viewed from right to left. Scroll left to view more.