Dressing jacket
Not on view
A combing jacket would have been worn by a fashionable lady at her toilette. Although there are no obvious means of fastening the jacket, pinholes at the neck suggest it was held closed by a brooch. The considerable width at the hem seems to confirm a date of the 1740s, when wide skirts were supported by side panniers. Although there are illustrations of women wearing informal jackets and some extant examples, these are usually more fitted, either at the sleeve or the back. The construction of the combing jacket, however, is closer to the kimono style cut seen in men's dressing gowns of the same period.

The Costume Institute already has a number of white-work pieces, including a very fine cord-quilted linen bodice and two similar skirts, but to find a combing jacket is unusual. The cord quilting of the body and sleeves requires a high degree of skill. Moreover, the white-work embroidery on the facings, hem, and turned-back cuffs is of special significance. Hand-embroidered in linen thread, it comprises a wide variety of stitches and techniques, including drawn-and-pulled work, eyelet holes, and satin, coral, buttonhole, and cretan-feather stitches. This type of embroidery is to be found particularly on men's linen vests of the 1740s, which were probably worn in the summer and sometimes for wedding or engagement celebrations. Although quilted, this combing jacket is not padded and would have been a suitable garment for summer.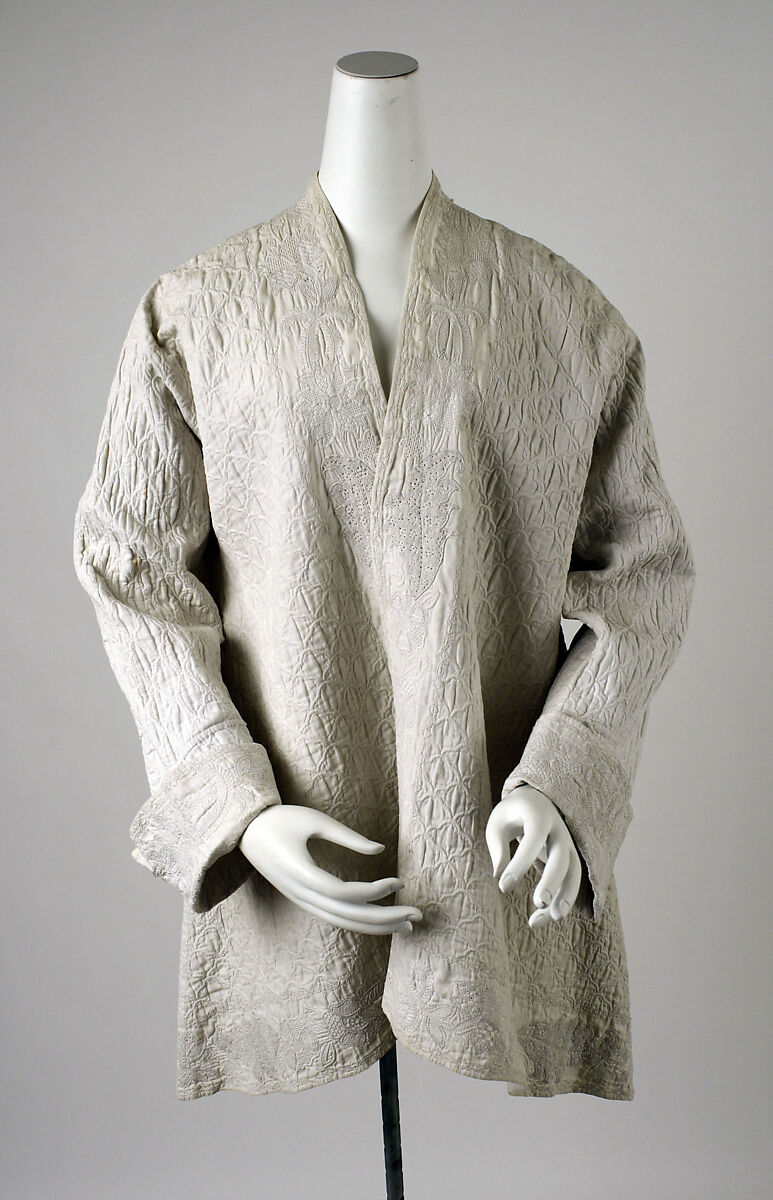 This artwork is meant to be viewed from right to left. Scroll left to view more.