Dress
Not on view
This gown first came to the Museum's attention when it was lent for the 2004 exhibition "Dangerous Liaisons: Fashion and Furniture in the Eighteenth Century." Set among The Costume Institute's most lavish court gowns in a vignette representing a ladies' "withdrawing room," this dress stood out because of its exceptional brilliance and the freshness of its color. Found in a perfect state, with no alterations, it is a masterpiece of the French textile maker's art. As with other gowns of this form, the elaborately brocaded fabric has been woven with an accompanying passementerie trim. The trim not only matches the colors of the fabric but also repeats, in abstracted form, the little sprigged floral bouquets that appear as the textile's primary motif.

For all its conformity to the decorous sartorial requirements of the time, the button-closing front of the bodice is a development of the last half of the eighteenth century. Previously, the overgown did not close over the corset. The part of corset that was left exposed was concealed by an inverted triangle of fabric called the stomacher. Pinned in, it conveyed the impression of an overdress with matching underbodice and petticoat. This gown, like the blue gown, has the innovation of a compiegne, or vest-like stomacher, which is sewn onto the overdress and either pinned or, as in the case of these two gowns, buttoned closed at center front. Typically, the covered boxwood buttons repeat a detail taken from the design of the gown's textile.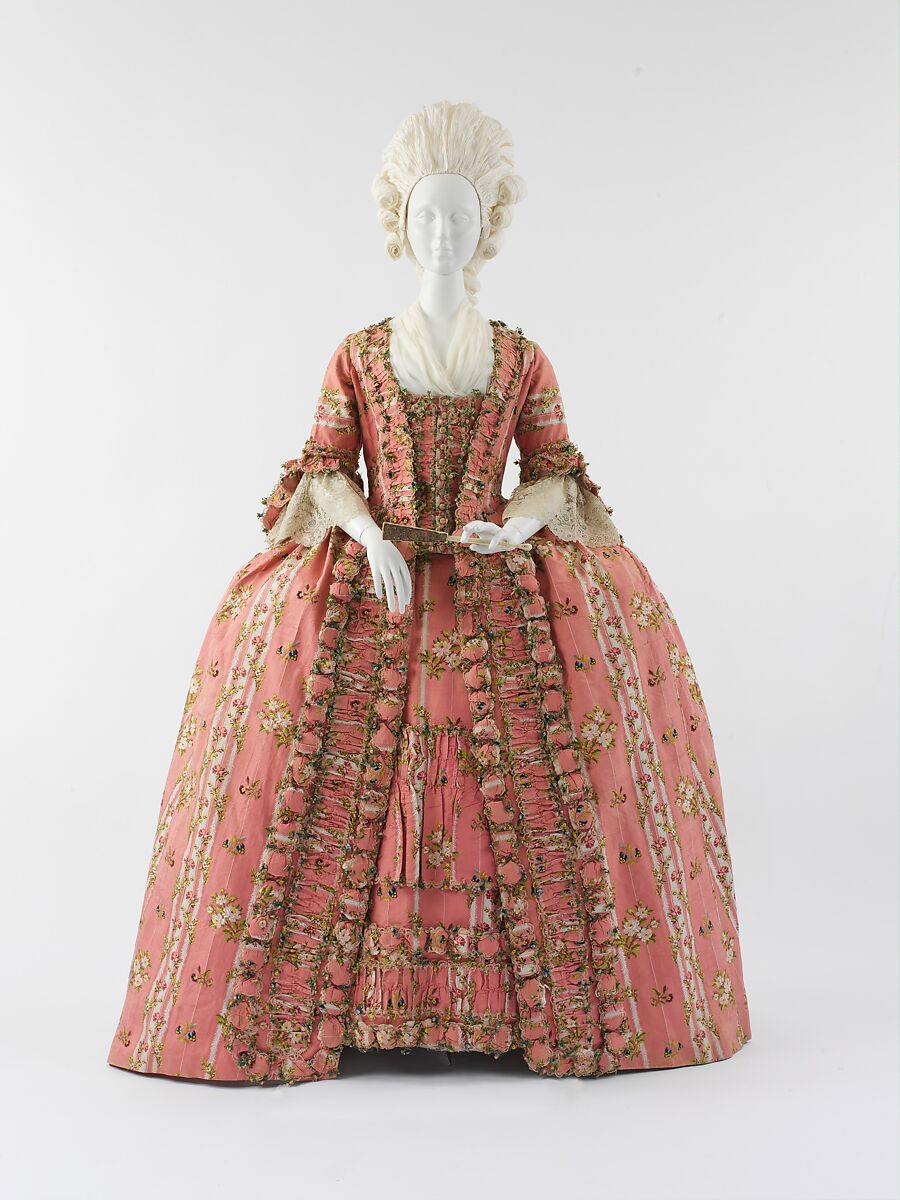 This artwork is meant to be viewed from right to left. Scroll left to view more.