Paper Legacy Collection
The Paper Legacy Collection represents a golden age of American decorated paper, from the 1960s to 2000s. In the 1960s, American artists revived the centuries-old practice of decorating paper, using techniques such as marbling, painting with paste, fold and dye, and stenciling. Their experimental approach, the new tools and materials they employed, and the collaborative spirit they shared brought decorated paper to new heights of artistry and commercial success over the ensuing decades. The Paper Legacy collection presents the work of more than fifty artists and documents their professional lives. It includes artist-selected representative collections of decorated paper, tools for making decorated paper, business records, personal correspondence, and publications.
Accessing the Paper Legacy Collection
Researchers are invited to view the Paper Legacy collection at the Thomas J. Watson Library:
Please fill out this form to register for an account.
Search the collection in Watsonline, Watson's online catalog.
For Status Requestable: click the Request button and follow the prompts. Many smaller items do not require an appointment.
For Status By Appointment Only: click on the Schedule Your Visit link in the record. Please copy the permalink at the bottom of the library record into the appropriate field of the form to indicate which item you'd like to view.
---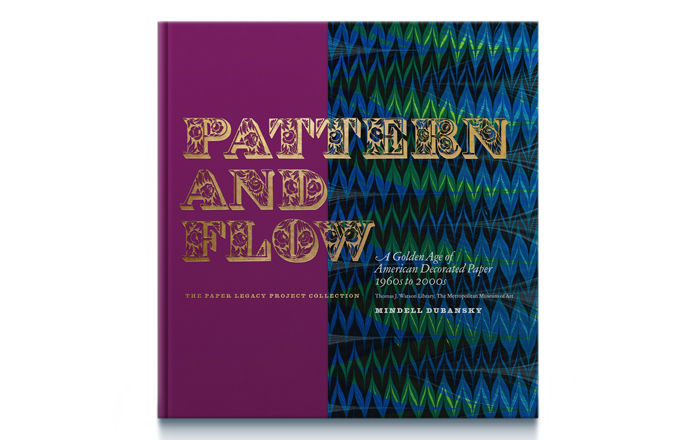 Pattern and Flow: A Golden Age of American Decorated Paper, 1960s to 2000s
The book is now available in Watsonline and from Yale University Press. Preview the book with this video from Yale University Press.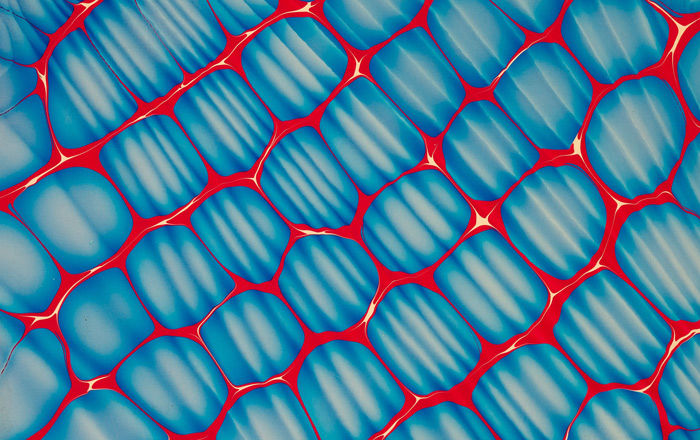 Exhibitions
The Grolier Club exhibition, "Pattern and Flow: A Golden Age of American Decorated Paper, 1960s to 2000s," The Paper Legacy Project collection, Thomas J. Watson Library, The Metropolitan Museum of Art ran from January 18 – April 8, 2023. The exhibition in Watson Library, Decorated Paper: A Selection of Publications in Watson Library was on view January 5 – April 18, 2023.
---
Related Resources
Grolier Club Exhibition & Symposium
At top: Diane Maurer, Reef, 1990.