Knoedler and Company Exhibition Catalogs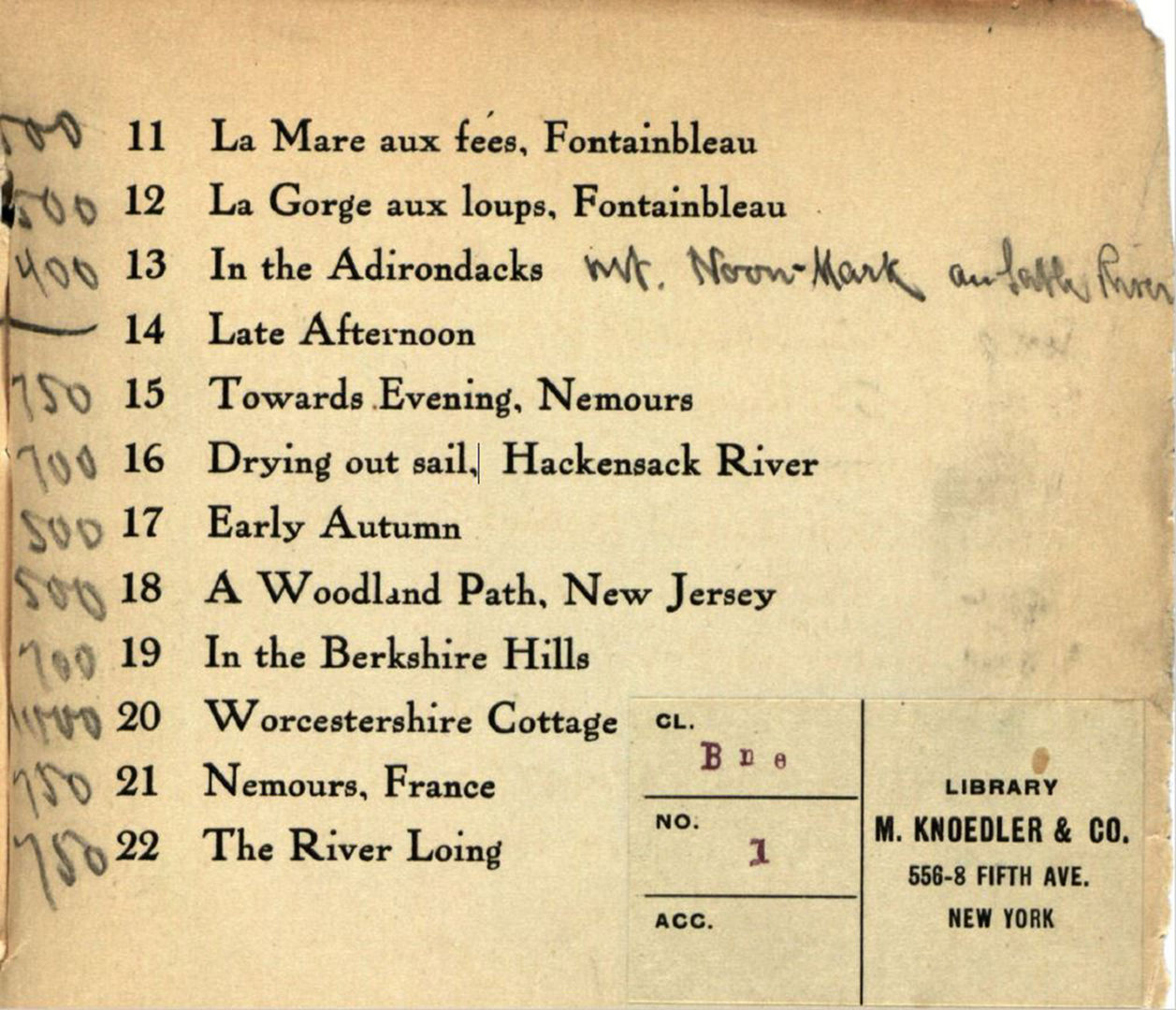 Knoedler & Company, established in 1857, was among the most important art dealers in New York City. Representing artists with an international scope, Knoedler's strength was in exhibiting and selling contemporary art. Following our successful collaboration with the Frick Art Reference Library on the Macbeth Gallery Exhibition Catalogs project, we worked with the Arcade libraries (Frick Art Reference Library, Brooklyn Museum Libraries and Archives, and the Museum of Modern Art Library) and Knoedler & Company to identify exhibition catalogs, pamphlets, and checklists in our collections to create a series that is as complete as possible.
898 catalogs and checklists published by Knoedler between 1869 and 1946 have been scanned, comprising almost fourteen thousand pages of content.
Funding for this project was provided by the Lifchez-Stronach Preservation Fund for the Thomas J. Watson Library, The Metropolitan Museum of Art.
At top: Catalogue of Recent Paintings by Robert W. Van Boskerck, A.N.A., 1906.