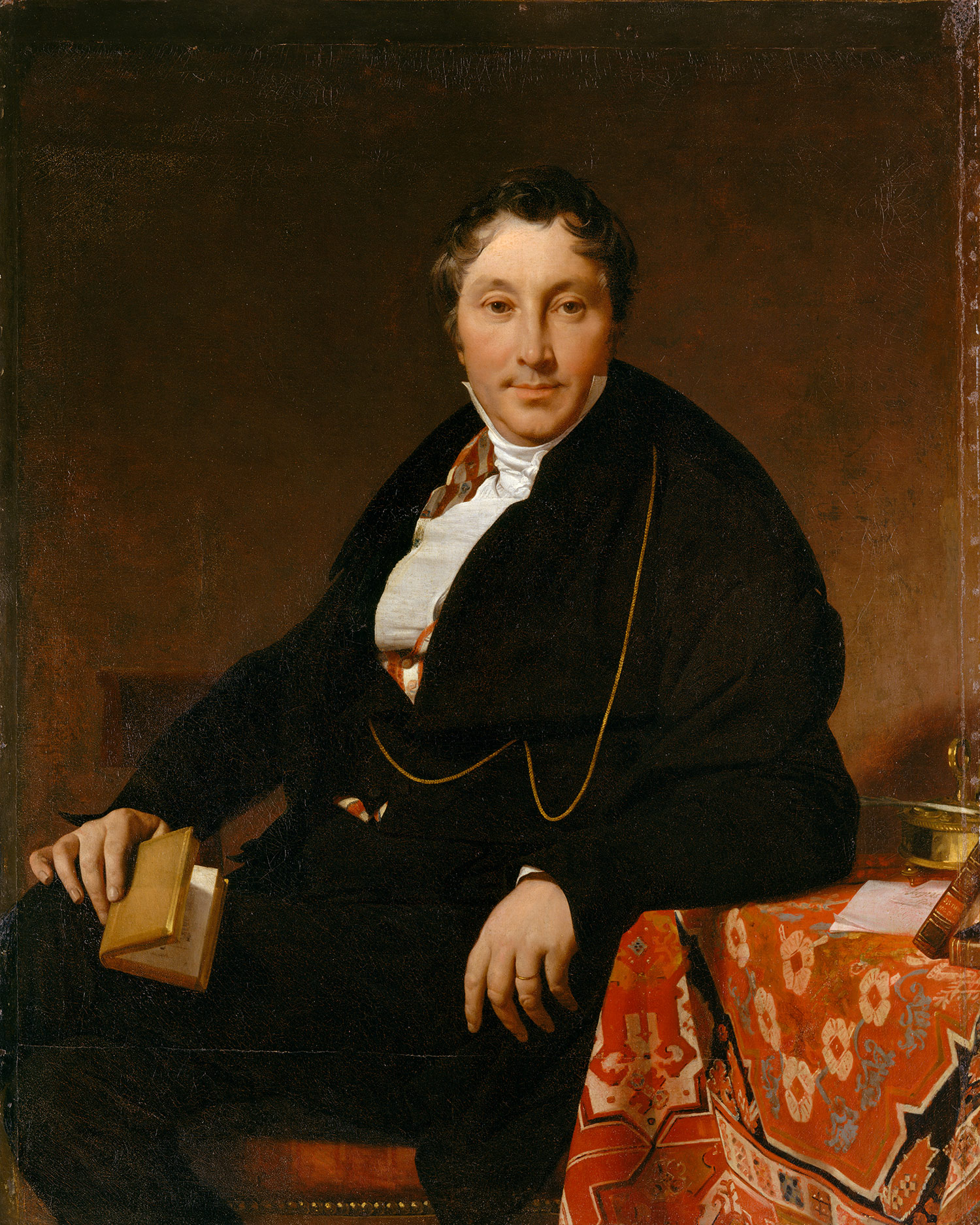 ---
Jacques-Louis Leblanc (1774–1846), 1823
Jean Auguste Dominique Ingres (French, 1780–1867)
Oil on canvas

47 5/8 x 37 5/8 in. (121 x 95.6 cm)
Signed (right, on paper): Ingres / Pinx.
Catharine Lorillard Wolfe Collection, Wolfe Fund, 1918 (19.77.1)
Jacques-Louis Leblanc and his wife were French functionaries attached to the court of the grand duchess of Tuscany, Élisa Bacchiochi, née Bonaparte. After the fall of Napoleon's empire in 1814–15, the Leblancs remained in Florence, at the center of the French expatriate community. Ingres, who met them when he arrived there from Rome, in 1820, described Monsieur Leblanc as "a Frenchman, very rich and also quite generous and good, who has adopted us, to the point of overwhelming us with kindnesses and also with requests for paintings, portraits, etc."
These two portraits rank among the largest Ingres ever produced, apart from royal commissions, and represent the only pair. They were probably intended to hang facing one another, since the light falls differently in each, but they are unified by the visual harmony of hands, gold chains, and rich textiles that enhance the couple's black clothing. The E's on Madame Leblanc's shawl are for Élisa; she had served the grand duchess as lady-in-waiting.
Edgar Degas bought the portraits in 1896 at the posthumous sale of the estate of the Leblancs' daughter. He considered them to be the finest of the works by Ingres in his extensive collection. The Metropolitan Museum purchased the paintings, in turn, at the posthumous sale of Degas's collection in 1918.
Related