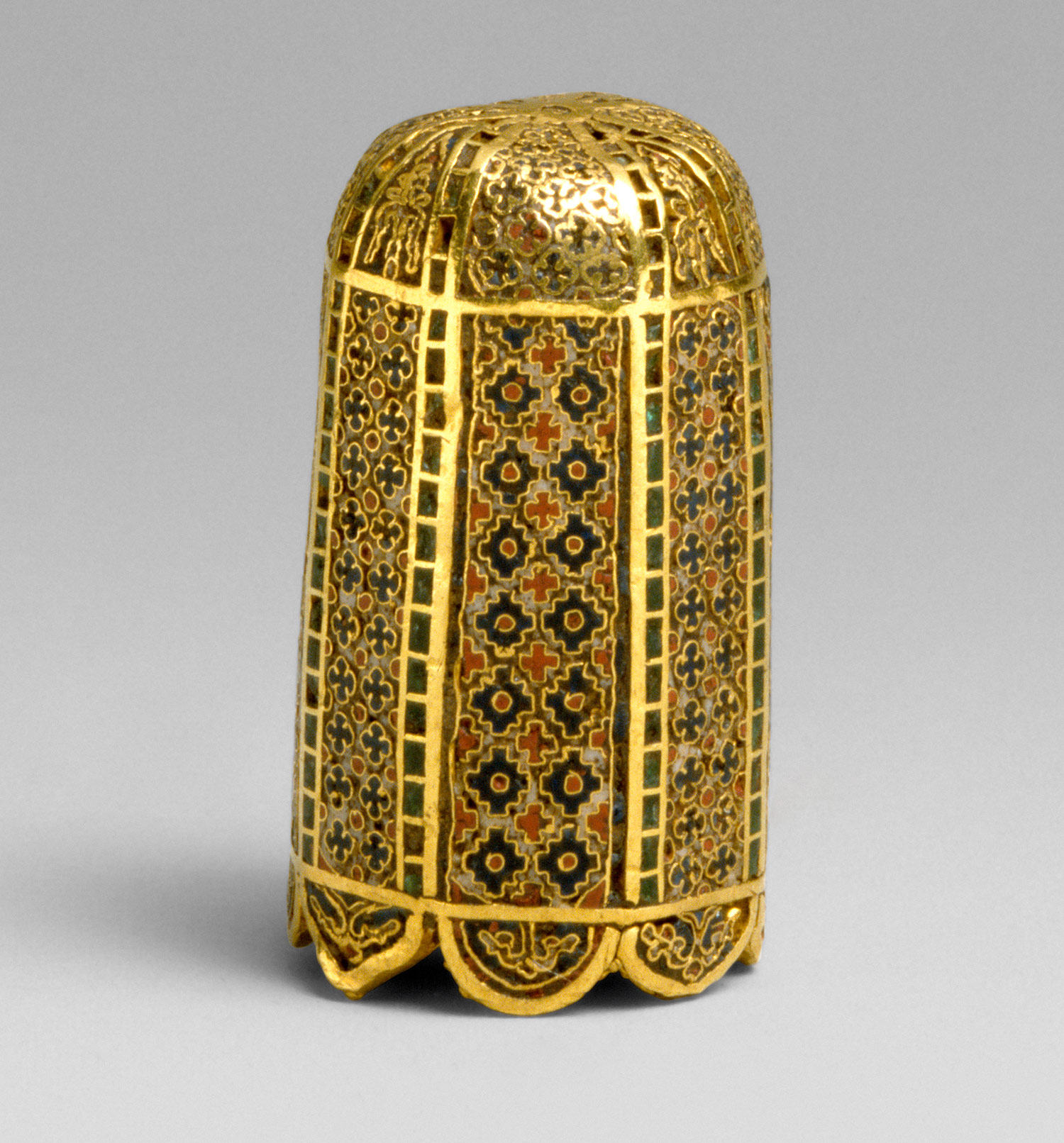 ---
---
Related Multimedia
Philippe de Montebello (Director Emeritus) and Helen C. Evans (Department of Medieval Art and The Cloisters) discuss Tip of a Pointer (1997.235) (July 2008).
Tip of a Pointer, late 11th–first half of 12th century
Byzantine (Constantinople)
Cloisonné enamel, gold; H. 1 in. (2.5 cm)
Purchase, Louis V. Bell Fund and Henry G. Keasbey Bequest, 1997 (1997.235)
Pointers were used to assist speakers during the public reading of a manuscript. This delicately wrought and finely detailed tip of a pointer—or, less likely, a scepter—is an outstanding example of cloisonné enameling. Intimate in scale, it is entirely covered in elaborate foliate and geometric designs predominantly worked in white, red, and translucent blue enamels. Ladderlike strips of cloisons in translucent green enamel separate the decorative patterns on the sides and hide the angles of the hexagonal form. The top is a flat dome; the base is finished with alternating lobes and semicircles. The enameled patterns are similar to designs found in Byzantine manuscript illuminations of the period. The refined decoration and outstanding craftsmanship seen on this tiny masterpiece suggest that it is one of a small group of works associated with the imperial capital of Constantinople and possibly made for the royal court.
Related