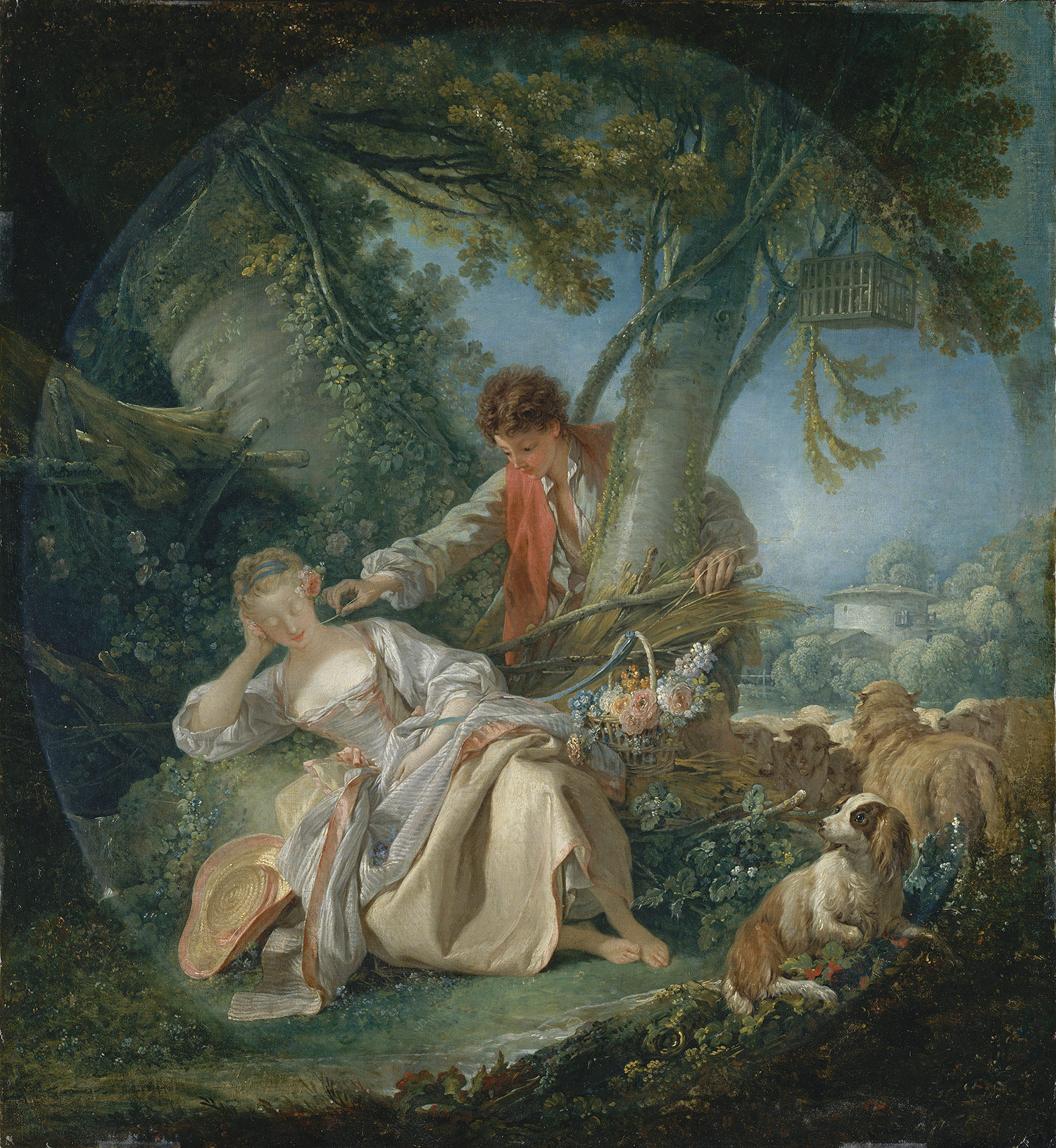 ---
The Interrupted Sleep, 1750
François Boucher (French, 1703–1770)
Oil on canvas; Overall 32 1/4 x 29 5/8 in. (81.9 x 75.2 cm); painted surface (irregular oval) 31 x 27 3/4 in. (78.7 x 70.5 cm)
The Jules Bache Collection, 1949 (49.7.46)
Boucher was an artist of incomparable virtuosity and industry with a preference for mythological and pastoral subjects. Here he shows a beautifully dressed shepherd and shepherdess. The latter sleeps, while the former tickles her pink lips with a bit of straw. The simplicity of the subject belies the complexity of the composition, which is organized around a series of intersecting diagonals. This canvas, much admired when it was exhibited at the Salon of 1753, was described as one of a pair of overdoors from Bellevue. The château belonged to Madame de Pompadour, mistress of Louis XV.
Related