The Babes in the Wood
Thomas Crawford American

On view at The Met Fifth Avenue in Gallery 756
Crawford derived the subject for this sculpture from an old English ballad of the same title, which describes the abandonment and death of an orphaned boy and his younger sister. Clasped in each other's arms on the floor of a forest, they pass serenely into eternal slumber—a state underscored by their tranquil features. The painstakingly carved leaves and acorns allude to the part of the story in which a robin covers the children with foliage as a substitute for a proper burial. The poignant group is an example of Victorian attempts to soften the anguish of death by treating it with bittersweet sentimentality.
#4352. The Babes in the Wood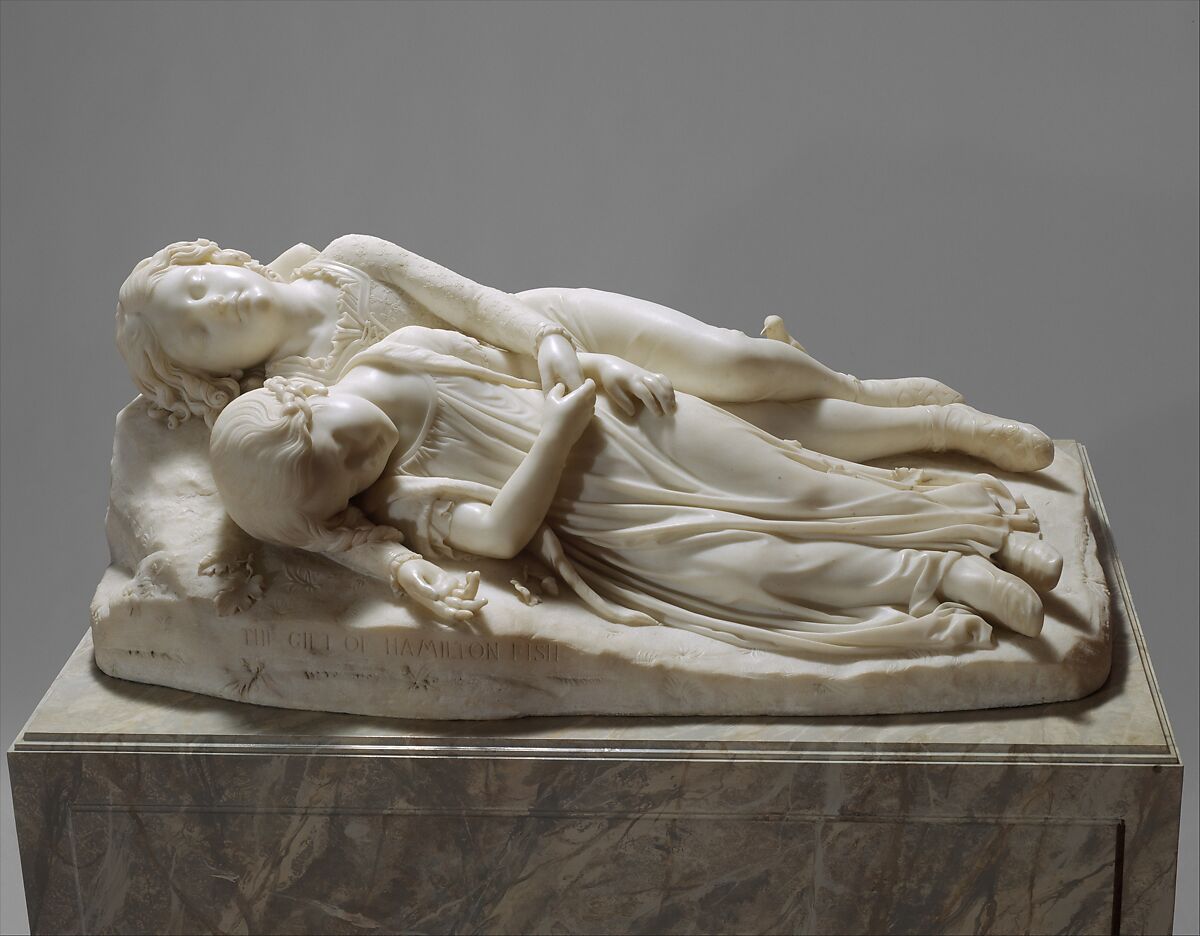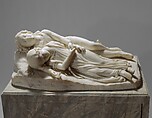 This artwork is meant to be viewed from right to left. Scroll left to view more.